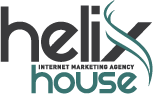 The program allows businesses to simply set a budget and immediately be entered into multiple forms of online marketing tailored directly to their business.
Phoenix, AZ (PRWEB) January 16, 2014
Helix House, a leader in online advertising and Internet marketing is proud to announce the introduction of one of its newest and most effective systems of online advertising. This latest cutting edge technology, known as helixConnect, is unique in that it is all-inclusive and is designed to combine the most useful and effective forms of online advertising with daily on-site tasks. The program allows businesses to simply set a budget and immediately be entered into multiple forms of online marketing tailored directly to their business. The whole premise of the concept is to allow businesses to integrate quality Internet marketing into their advertising at a budget that is affordable to them. This not only saves businesses money but it also allows them to utilize the wealth of knowledge at Helix House to custom tailor an Internet marketing program that works best for their unique situation.
From search engine optimization to social media marketing as well as blogging and posting videos, businesses can customize a program in order to gain the most for their online advertising dollars. Helix House specializes in a variety of Internet marketing techniques including search engine optimization, remarketing, social media marketing, content creation, search engine marketing, blog creation, local search optimization, as well as carefully crafted press releases. Helping businesses achieve better natural or organic search results through better ranking is what this premier provider of quality Internet marketing has been doing for several years running. In addition, Helix House also specializes in search engine marketing that is sometimes referred to as pay-per-click marketing. Helping businesses better manage pay-per-click campaigns as a way to allow them to gain the most for their advertising dollar is what this industry leader does every day.
Helix House also specializes in providing high-quality content to help businesses populate their web presence with useful information for both visitors and search engines. This is perhaps one of the most critical aspects of Internet marketing in that good quality content can make a big difference in how a website is perceived by the major search engines. From expanding existing pages to creating new pages of content, Helix House has a team of dedicated writers that can custom tailor written content for a wide range of topics and industries. Helix House is leading the way throughout Arizona and across the country in terms of quality Internet marketing at affordable prices. The company also helps businesses maintain an active blogging status. This is important as it lets search engines know that a business is actively providing useful content to visitors. Fresh and compelling content added to the blog pages of a business website offer real and measurable Internet marketing value. Helix House is proud to offer this latest value added service, for its existing loyal customers as well as new customers.
Helix House is a highly innovative forward-looking Internet marketing agency located in sunny Arizona and beautiful New Mexico. The company has consistently exceeded industry expectations to routinely rank highest among some the best Internet marketing companies in the country. Recognized as an industry leader this Internet marketing firm has helped hundreds of businesses across the country to gain better online ranking.