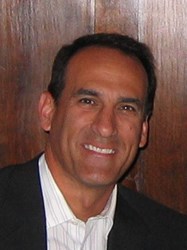 "The significance of Marketplace Chaplains is that we take the extra steps of telling people we care about them (with chaplains) and that transcends winning a nice trip," said Pioneer National Resources Vice-President Paul McDonald.
Plano, Texas (PRWEB) January 17, 2014
2014 National Business Trends Point to Employee Wellness, Workplace Chaplains
Values training, wellness matters, company reputation and the happiness factor are all mentioned in recent national articles as coming trends for the 2014 workplace, all of which are currently being addressed by CEOs across the nation with the use of Marketplace Chaplains for their employees and families.
With several national publications publishing stories on the hottest business trends for the New Year, hundreds of business leaders have found that using Marketplace Chaplains is a unique and strategic advantage for their companies.
"Since last Wednesday we have had deaths of an employee's mother and another's wife, plus a heart attack of our transportation manager. Our chaplains have been amazing but we all are emotionally spent. This is why your service is so needed in the business environment," said Sturdisteel Industries President, Johnny Bledsoe.
In a January 7, 2014, story in U.S.News.com1, writer Robin Madell quoted China Gorman, U.S. and Global CEO of Great Place to Work Institute, on the growing need for values training. "A great workplace culture is often preserved by the behaviors exhibited by those at the top. More and more companies are coming up with leadership standards and behavior and values training for executives, recognizing the critical role leaders play in maintaining a great workplace."
Marketplace Chaplains Chairman and CEO, Gil A. Stricklin, said, "We (Marketplace Chaplains) help hold up an ethical mirror to both labor and management."
Another trend Gorman pointed out in the article was that companies are expected to do more these days to inspire and motivate their employees. North Texas based Pioneer Natural Resources, who was named #2 large company "Best Places to Work" recently in The Dallas Morning News, cites having Marketplace Chaplains employee benefit as a contributing factor to the company's rise. "Employees today want to feel like their work makes a difference," and "…that their careers are going somewhere," said Gorman.
That's exactly what Pioneer Natural Resources Vice President, Paul McDonald, was looking for when his company partnered with Marketplace Chaplains. The significance of Marketplace Chaplains is that we take the extra steps of telling people we care about them (with chaplains) and that transcends winning a nice trip."
A recent study for CareerBuilder.com3, published on October 24, 2014, showed that 75% of all job seekers will accept a lower salary in order to work for companies with a good brand (for a good cause or a socially responsible company).
Don A. Leinweber, Vice President Corporate Services of Wood Group Mustang Inc., said the addition of chaplains has been a strategic boom to his Southwestern U.S. company. "Wood Group Mustang, Inc., is engaged in the highly competitive oil and gas industry where people vote with their feet when it comes to where they work. Partnering with Marketplace Chaplains has helped us live up to our 'People'core value, fulfilling an employee need to discuss tough issues in a confidential manner, and has been a differentiator for us in our industry," said Leinweber.
Another trend to watch for in 2014, as profiled in the Huffington Post2 written by Leah Eichler, was the happiness factor. According Eichler, "Emphasizing the value of happiness in the workplace will become an important point of discussion in the coming year, because it makes for healthier and saner employees. That boosts productivity and, ultimately, the bottom line."
Marketplace Chaplains Executive President and COO Richard S. De Witt recently spoke on an international radio travel program where he addressed the same factor. "Chaplains help provide the nourishment of the heart," De Witt said on the program.
"Just as Eichler stated in her article, over the last 30 years we too have found when employees feel cared for, understood and appreciated, it not only increases their levels of productivity, but also their overall happiness and contentment at work," said De Witt.
Marketplace Chaplains, America's largest and original workplace chaplaincy organization, provides ethnically diverse male and female chaplains to care for employees on a regular basis in companies all over America, in 4 foreign countries and the commonwealth of Puerto Rico. Currently, more than 2,800 Marketplace Chaplains serve in 3,094 locations, 44 states, 964 U.S. cities, and 23 international cities, providing care, support and encouragement to over 550,800 employees and their family members.
For more information on this employee benefit which has been featured with Marketplace Chaplains on CNN, NBC Nightly News, and in the Washington Post, the New York Times and Bloomberg BusinessWeek, visit http://www.mchapusa.com.
To arrange an interview with a Marketplace Chaplain contact Art Stricklin, Vice President Public Relations, at artstricklin(at)mchapusa(dot)com or call 1-800-775-7657.
References:
1 http://money.usnews.com/money/blogs/outside-voices-careers/2014/01/07/top-10-workplace-trends-for-2014
2 http://www.theglobeandmail.com/report-on-business/careers/career-advice/life-at-work/five-workplace-themes-to-watch-for-in-2014/article16003456/
3 http://thehiringsite.careerbuilder.com/2013/10/01/candidates-will-accept-lower-salary-good-brands/