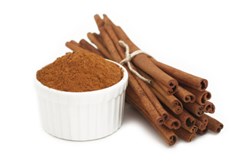 (PRWEB) January 17, 2014
Adama Minerals.com is proud to announce a new addition to their healing clay body care line. Feet Treat Xtreme formulated for yoga practitioners and active people contains a blend of montmorillonite clay, highly concentrated odor-fighting cinnamon oil, tissue-stimulating Tamanu oil and enriching trace minerals to soothe and heal overworked feet.
Practicing Yoga can be hard on the feet. Adama Minerals Feet Treat Xtreme has energizing cinnamon oil to help restore the fatigued feet of dedicated yoga students. According to aromatherapist Suzanne Bovenizer CMT, CST, cinnamon oil has a warming effect on the body, can enhance circulation and help with achy joints, stiff muscles, and poor or sluggish circulation. Cinnamon oil is also highly antiseptic and known to neutralize odor-causing bacteria.
For added antibacterial protection, Feet Treat Xtreme contains pure calcium montmorillonite clay. Sourced from volcanic ash, calcium montmorillonite is known to have a negative magnetic charge that attracts and eliminates bacteria and toxins to help keep feet clean. This nutrient rich clay is also highly nourishing, providing more than 60 trace minerals to the skin.
Feet Treat Xtreme also helps moisturize the skin with Tamanu and jojoba oils. Well-recognized for its tissue-promoting properties, Tamanu oil has been used in African, Asian and Polynesian folk medicine to accelerate wound healing and support the growth of healthy skin. Jojoba oil is an emollient frequently used in natural beauty care products to moisturize skin.
Healing clay skin care products from Adama Minerals are naturally sourced, sustainable and eco-friendly. Adama Minerals organic, natural clay skin products are available online at http://www.adamaminerals.com and at health food markets and co-ops throughout the United States and Canada. Adama Minerals provides its consumers with pure skin and body care products that are vegan, free of parabens and aluminum and formulated using certified organic ingredients whenever possible.