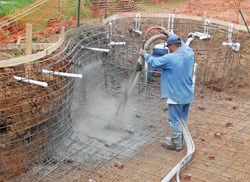 Industry indicators predict a remodeling surge, driven by consumers committing to long-awaited home improvement projects.
Ponte Vedra Beach, Florida (PRWEB) January 16, 2014
According to a third quarter survey released in October 2013 by The National Association of the Remodeling Industry (NARI)* industry growth indicators have steadily increased, setting the stage for a strong home improvement surge driven by consumers committing to long-awaited remodeling projects.
"Over the past few months, we've seen an increased demand for home improvement financing," said Greg Powell, President of Viking Capital. "People had previously been more cautious about giving the green light to projects they've been planning. Emerging consumer confidence in the recovery of the real estate market has stimulated an increase in both our contractor consulting and home improvement loan businesses."
According to Powell, people considering home improvement projects should heed the following tips before deciding to move forward:

Through your local builders association, research the required licenses a contractor must obtain, and then ask the company you're considering to show you they are in compliance. Also ask to see their liability, workman's compensation and property insurance certificates. Make sure all their documentation is up to date and covers your project's timeline.
Responsibility matters. If a contractor offers to build without pulling required permits, don't let him work on your home. Code violations and shoddy workmanship can create dangerous situations that become the owner's problem. Also, check with your state's consumer protection office and local building department for any complaints filed against your contractor. While a complaint is not necessarily proof of bad work, multiple complaints may be an indication of the substandard results—and aggravation—you could be headed toward.
Home equity financing can be a tax deductible option to pay for your home improvements, if your home has increased in value since its purchase. As an alternative to home equity loans (and at similar rates, with no appraisals), Viking Capital recommends consideration of loans with LightStream.com, an online lending division of SunTrust Bank. Providing unsecured loans between $10,000 and $100,000, LightStream delivers competitive, fixed-rate financing to people with excellent and substantial credit, often as soon as the same day an application is submitted. With no fees or paperwork, LightStream finances virtually any home improvement project at great rates with repayment terms of the borrower's choosing.
Checking contractor references and reviews are both good ideas. However, don't forget to investigate your contractor's business stability. Viking Capital and their partner, GP Certified, have performed background checks on hundreds of contractors, gaining valuable information on the financial strength of these companies. "Working with a contractor who doesn't have a stable business, either organizationally or financially can put you and your project at risk," said Mr. Powell. "If someone is on the verge of bankruptcy or has other hidden business problems, that's hard to discover on your own. Without knowing they are solid all-around, you can't feel secure that your funds will be used for your project's intended construction."
Never pay before work is complete. Most large projects are broken into stages, and some contractors will ask to be paid at the beginning of each stage. In some states that practice is illegal, but it is a bad idea anywhere. This arrangement suggests that the contractor may not have the financial means to purchase supplies and materials unless he is paid up front. Make sure the contract is worded so that the customer pays for each stage, only when that stage is complete. When appropriate, payments should be linked to construction approvals by county or city inspectors. As another precaution, make sure that the stages are not "front loaded." For example, if a pool builder wants 50% of a contract amount after he digs the hole, you are at great risk. If he never comes back, you may have paid for a very expensive hole in your yard.
NARI research showed that giving the green light to previously delayed projects has been a key factor in 85% of the remodeling industry's growth. Improving home prices have also contributed to consumer confidence. Make sure that if you're among those planning to move forward with a home improvement project, you have the answers you need to build with solid builders and smart construction financing. A few simple steps could prevent you from falling into a deep and expensive money pit.
# # #
Source: Viking Capital
*National Association of the Remodeling Industry. Remodeling Market Continues to Show Growth. http://www.NARI.org. National Association of the Remodeling Industry, 29 Oct. 2013. http://www.nari.org/media/releases/article.asp?SECTION_ID=2&ARTICLE_ID=1686&