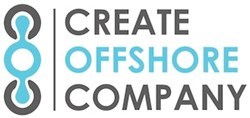 (PRWEB) January 15, 2014
CreateOffShoreCompany.com, the premier offshore business creation company, is pleased to announce a complimentary consultation, on its starter Corporation package. With a skilled team of lawyers on standby, business owners interested in learning more about creating an offshore company can call 888-281-8201, 24/7, in order to learn more.
CreateOffShoreCompany.com is pleased to provide free consultations on its 4 different programs
1. Corporation Creation - Price from $1,025
2. Bank Account - Price from $2,250
3. Full Package - Price from $2,950
4. Shelf Package - Custom pricing
About CreateOffShoreCompany.com
CreateOffShoreCompany.com provides legal services to help business owners setup an offshore company in Panama. Business owners are granted a Panama company, Panama foundation, and Panama bank accounts, with no hassle.