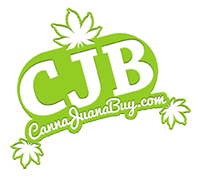 We can take over all of your marketing and advertising needs right now. We are here in Colorado and know how to get the attention of the target market in a fun, creative and efficient way
Denver, CO (PRWEB) January 16, 2014
"We call Colorado home so we see the rapid and almost uncomfortable growth dispensaries, grow houses and producers are facing with recreational legalization right now," said Steve Bederman, CEO of The Marijuana Company (TMC) and CannaJuanaBuy.com (CJB). "We know how quickly a business can grow and how one must adapt to it, and adapt to it fast."
CannaJuanaBuy.com has 20 years of experience in marketing, leadership, sales and business development and knows how to help businesses with these growth spurts.
"We can take over all of your marketing and advertising needs right now. We are here in Colorado and know how to get the attention of the target market in a fun, creative and efficient way," said Sheri Springer, VP of Sales at TMC and CJB.
With extensive advertising models such as banner ads, SMS messaging, voice messaging, mobile websites, QR codes, and much more, CannaJuanaBuy.com has a solution for every business to help them be competitive in a market like this.
"We are so confident we can help industry-related businesses grow that we are giving 500 free Voice Blast Messages for one week only just for checking us out," said Springer. "That's a great value and an easy way to relay news to a patient/customer base."
Want to find out more? Visit http://www.cannajuanabuy.com or call CJB's sales team at 855-840-0862 today.
About CannaJuanaBuy.com:
CannaJuanaBuy.com distributes ancillary products and services for the cannabis industry. Whether you're a grower, producer, dispensary owner or retail customer CannaJuanaBuy.com is a leading source for all things cannabis. Call us at 855-840-0862 or visit us online at http://www.CannaJuanaBuy.com