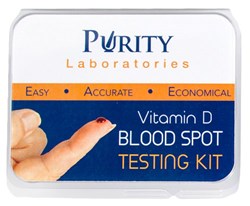 Today, sound scientific evidence exists that vitamin D has positive effects on health conditions.
Portland, Ore. (PRWEB) January 16, 2014
Researchers in almost every medical discipline are finding that vitamin D may have a role in preventing, mitigating or treating disease. Conversely, researchers say that vitamin D deficiency may cause a wide range of health problems.
Physicians traditionally used vitamin D to treat bone-related diseases such as osteoporosis, osteopenia and rickets. However, since the 1960s when new technologies allowed scientists to track the way that vitamin D worked in the body, more and more has been revealed about the super powers of vitamin D.
Today, sound scientific evidence exists that vitamin D has positive effects on health conditions such as certain cancers, cardiovascular disease, hypertension, coronary artery disease, diabetes, Parkinson's disease, depression, Alzheimer's disease, autism, fibromyalgia, periodontal disease, chronic pain, muscular dystrophy and more.
With the onslaught of new information about this important nutrient, knowing a person's vitamin D level is of the utmost importance. Research suggests that vitamin D levels should be between 50-80 ng/mL for optimal overall health, but nearly half of the U.S. population has serum vitamin D levels that are considered insufficient.
This year Purity Laboratories, Inc., (Purity) will be launching an innovative, new kit -- the Vitamin D Blood Spot Testing Kit – that will make it easier and more efficient to ascertain a person's vitamin D status. The test can be done from home and contains all of the tools necessary to perform the test.
It includes instructions on how to take the test, two lancets, a spot saver card, an alcohol prep pad, a surgical sponge and a latex-free bandage. A requisition form and prepaid return envelope are also included in the kit. When the test is complete, it is placed into the prepaid envelope along with the test requisition form and mailed back to Purity.
This should be a convenient option for patients who are unable to receive testing in the doctor's office, including children, the elderly and those who are homebound.
More information, including price and how to purchase a kit, will be available soon.
Contact:
Kulani Mahikoa
V.P. Marketing
Purity Laboratories, Inc.
Telephone: 503-694-1600