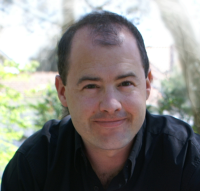 EWF provides a common framework to build web server application in Eiffel. It supports transparently connectors such as CGI, FCGI, standalone web server written in Eiffel, and allows easy addition of new connectors
Goleta (PRWEB) January 24, 2014
The Eiffel Web Framework "EWF" plays an important role in the new release of EiffelStudio IDE, designed to help developers build predictable and controllable systems expected to be repeatedly refined, extended, and improved. Providing powerful tools to support the needs of their customers around the globe has been the focus of Eiffel Software from day one. The company has customers worldwide in all areas of software development who built applications that run flawlessly. EiffelStudio 13.11 continues bringing added value to its users with its focus on supporting easy and seamless communication between EiffelStudio and the web.
"Making sure that with EiffelStudio developers have all the tools and features they need to produce predictable and controllable applications for a global market place has been the company's goal for over a quarter of a century," says Jocelyn Fiat, Senior software engineer. "With EiffelStudio 13.11 and the improvements we have made in the area of the web, our customers can be even more productive and efficient."
The newest version of EiffelStudio is available for download on the company website.
EiffelStudio is based on the Eiffel programming language, the most extensive implementation of O-O concepts, standardized through ECMA and the International Standards Organization. Its core concepts, native only to Eiffel, such as Design by Contract™, multiple inheritance, genericity, conversions, agents, void safety allow developers to write predictable and controllable applications that are easy to maintain. EiffelStudio, which received the prestigious ACM Software Systems Award, is used by developers and design-team leaders in challenging enterprise environments.
About Eiffel Software
Eiffel software founded in 1985 is a thought leader in developing cross platforms compilers and tools based on the power of pure O-O concepts to improve programmers' productivity, lifecycle efficiency and quality of the resulting applications. For over twenty-five years Eiffel Software has produced the most cost-effective and advanced development tools on a large variety of platforms. For more information, contact us or call +1-805-685-1006.
Product or company names mentioned herein may be trademarks of their respective owners