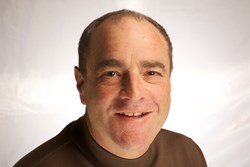 As we continue to abide by the most stringent regulations provided by the State Boards of Pharmacy, we intend to register our new Great Oaks Blvd facility as an Outsourcing Facility.
San Jose, CA (PRWEB) January 16, 2014
Leiter's Compounding, a sterile and non-sterile compounding lab in San Jose, California, is pleased to announce its intentions to register as an outsourcing facility.
The Federal Government, in conjunction with the US FDA, passed the Drug Quality and Safety Act, allowing additional oversight by the US FDA of compounding pharmacies and the prescriptions they produce. This oversight includes the ability for compounding pharmacies to register as an Outsourcing Facility.
In conjunction with more stringent future regulations and Leiter's expectations to register as an Outsourcing Facility, they will be expanding operations to a new 22,000 square foot facility. This facility will be cGMP and overseen by Director of Quality Assurance, Jeffrey Watson.
Leiter's Compounding is proud to announce that they are in the process of completing this new facility scheduled for operation in the second quarter of 2014 and will register as an Outsourcing Facility upon completion. The current compounding pharmacy continues to abide by the most stringent standards to date, including USP 797 and increased current Good Manufacturing Practices (cGMPs), as mandated by the state boards of pharmacy, US FDA, and PCAB Accreditation.
"The facility, equipment, operations, policies and procedures that will be in place for the Great Oaks facility shall maintain Leiter's Compounding status as one of the highest quality operations in the nation. Leiter's has always strived to produce medicinal therapeutic products by utilizing the best starting materials, compounded under strict quality control parameters, produced by trained and certified staff, and never dispensed until released with acceptable analytical results. The parameters that have always been in place for Leiter's products shall be taken to the next level that will provide the quality assurance to customers and regulators that has only been expected of commercial drug manufacturers in the past. Leiter's Compounding shall set the precedent for the Outsourcing Facilities industry."
"As we continue to abide by the most stringent regulations provided by the State Boards of Pharmacy, we intend to register our new Great Oaks Blvd facility as an Outsourcing Facility," said Charles Leiter, CEO & President. "Our products have always been the highest quality and we look forward to registering with the FDA to continue to maintain the strictest standards in the industry."