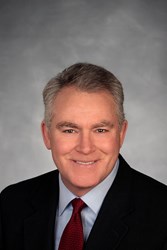 People make the difference. Our continued growth and community focus is exciting
Milwaukee, WI (PRWEB) January 16, 2014
Gilbane Building Company is pleased to announce that Jon Scholz, Andy Greco and Fred Wenger have joined the firm.
Scholz brings 30 years of construction services experience to his role as Senior Project Executive at Gilbane. His portfolio includes work on more than $750 million of successful construction projects with a focus on healthcare facilities. Scholz is a graduate of the University of Wisconsin-Stout with a degree in Industrial Technology - Construction Management.
Greco has been hired as Area Superintendent on the UMB Office Fit-Out at the Schlitz Park jobsite in downtown Milwaukee. A graduate of the University of Wisconsin-Madison, Greco has experience serving as a Superintendent on various projects within the healthcare, office/retail, industrial and government markets. He has worked in the construction industry for 21 years and is LEED AP accredited.
Wenger, a graduate of the University of Wisconsin-Oshkosh, comes to Gilbane with more than 19 years of area marketing experience with the past 13 years working as a Marketing Coordinator / Proposal Specialist in the A/E/C industry. He will provide marketing and sales support in his role as Senior Sales Services Coordinator.
"People make the difference. Our continued growth and community focus in Milwaukee is exciting; we are honored to have Jon, Andy and Fred join our integrated Team," said Adam Jelen, Gilbane Senior Vice President and Regional Manager.
About Gilbane, Inc.
Gilbane provides a full slate of construction and facilities-related services – from pre-construction planning and integrated consulting capabilities to comprehensive construction management, close-out and facility management services – for clients across various markets. Founded in 1873 and still a privately held, family-run company, Gilbane has more than 50 offices worldwide. For more information, visit http://www.gilbaneco.com.
For more than 30 years, Gilbane's Milwaukee office has served a wide variety of market sectors and clients throughout Wisconsin including Waukesha County Health and Human Services, Medical College of Wisconsin, Potawatomi Bingo Casino, Schlitz Park and Schreiber Foods.
####