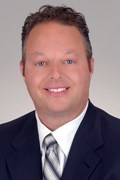 Privacy and security concerns will be front and center affecting all aspects of technology operations.
Southlake, Texas (PRWEB) January 16, 2014
Expect to see the following seven technology predictions, says Robert J. Scott, Managing Partner, of intellectual property and technology law firm, Scott & Scott, LLP:
1. Private Cloud Solutions Go Mainstream – public cloud offerings like Amazon and Dropbox will not satisfy the privacy and security concerns of most companies. This will create a huge opportunity for private cloud providers that can capture the benefits of the cloud while offering enterprise class privacy and security protections. Look for huge growth in private cloud solutions in 2014.
2. All-You-Can-Eat Perpetual Licenses
Oracle is leading the way with unlimited license agreements that represent the next evolution in enterprise software licensing. Unlimited use rights for certain products in exchange for estate wide and long-term maintenance commitments. Look for other enterprise providers to jump on the ULA (Unlimited License Agreement) bandwagon.
3. Software Audits Prevalent
Software publishers are seeking revenue wherever they can. Software compliance as an income source has been growing and software audits will escalate in 2014.
4. Privacy & Security Concerns Grow
One need look no further than the recent massive Target or Adobe data breaches to appreciate the significance of large scale data breaches. Individuals appear to be more concerned about privacy since Snowden disclosed the NSA's actions. Privacy and security concerns will be front and center affecting all aspects of technology operations.
5. Outsourcing Compliance – SAM
Software asset management is becoming more complex for mid to large enterprises. More companies will find outsourcing their Software Asset Management a cost effective option. Technology and process improvements will enable service providers to manage compliance more effectively than internal resources.
6. Publishers Bring More Lawsuits
Software publishers have become increasingly aggressive with audits and even litigation against customers they claim are out of compliance with software licensing. We noticed an increase in lawsuits in 2013 and expect this trend to accelerate 2014.
7. BYOD Struggles Continue
More companies are faced with a workforce that wants to bring their own devices ("BYOD") to work. An on-line journal cites a poll that finds that younger workers actually see bring your own device as a right rather than a privilege. BYOD creates risk for the company. Some of the risks are security, lack of control, support, policy management, information leakage and compliance. Read Risks of Bring Your Own Device for a more detailed description of the risks.
About Robert J. Scott:
Robert J. Scott, Managing Partner, Scott & Scott, LLP, (http://www.scottandscottllp.com) represents mid-market and large enterprise companies in software license transactions and disputes with major software publishers such as Adobe, IBM, Microsoft, Oracle and SAP. He has defended over 225 software audit matters initiated by software piracy trade groups such as the BSA and SIIA. He is counsel to some of the world's largest corporations on information technology matters including intellectual property licensing, risk management, data privacy, and outsourcing.