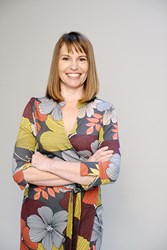 Today, a powerful online brand requires crafting a strong strategy, a clear value proposition, and an effective social media tactic.
Portland, OR (PRWEB) January 16, 2014
Reaching today's audiences through impactful online and in-person connections to cut through information noise is the focus of the upcoming "Advance Your Message" SignalCon presentation hosted by the National Speakers Association-Oregon.
Nationally renowned speakers share their messaging insights at keynote speeches and breakout sessions during the one-day event on January 31 at the Doubletree Hilton in Portland.
"This year the conference offers skill-building for people who want to accelerate the impact and grace of their communications," explains Roger Courville, NSA-Oregon chapter president and author of The "Virtual Presenter's Handbook" and breakout session speaker on "Most Webinars Suck, So Here are 7 Attention-Grabbing Ways to Be Different."
"Previously acceptable methods for branding and marketing yourself and your business no longer work in the connected marketplace," says Sheri Fitts, president and founder of ShoeFitts Marketing and a breakout session speaker at SignalCon. "Today, a powerful online brand requires crafting a strong strategy, a clear value proposition, and an effective social media tactic."
The conference is not just for public speakers, notes Fitts, who explains on video that all Portland-area executives will find the material useful. In addition to Fitts' presentation on "Elevate Your Brand, Grow Your Business", other SignalCon speakers and topics include Justin Foster's introductory keynote address on "Human Bacon: How to Create an Awesome Personal Brand" and Eldridge J. Broussard III's closing keynote speech on "Relationship as the Killer App."
"The SignalCon presentations are all-encompassing and include SEO tips, visual messaging through proper wardrobe choices, effective and efficient email writing, and networking skills," adds Allison Clarke, chapter president elect of NSA-Oregon, president of Allison Clarke Consulting, and SignalCon presenter on "7 Seconds That Can Change Your Life."
The opening SignalCon presentation begins at 9 a.m., and is followed by keynote speeches, a Portland Leaders' Panel, networking opportunities, and 12 breakout sessions. The event also includes lunch and a no-host happy hour.
About SignalCon:
The National Speakers Association-Oregon one-day skill-building conference is open to both NSA members and non-members. This year, SignalCon replaces the two-day NSA Oregon Speaker Academy Program. For SignalCon registration information, please visit http://www.signalconference.com/.
About Sheri Fitts and ShoeFitts Marketing:
Sheri Fitts is a celebrated global speaker and presents keynote addresses, breakout sessions, webinars, and daylong boot camps. She engages audiences by sharing stories of her own experiences and experiments, successes and learning moments, as well as a sweeping range of marketing and social media strategy-based topics, weaving humor and sincerity into her delivery.
ShoeFitts Marketing is a Portland, Oregon-based company specializing in marketing strategy and social media development for the retirement plan industry. The company's approach is simple: use the right tool for the right job. ShoeFitts knows how to work within the parameters of the regulated environment from decades of experience working in the financial services marketplace. The company has galvanized industry marketing and social media efforts by developing a cache of premium products and customized training sessions, and using progressive strategies to provide fresh opportunities for clients to establish standout roles in their industry.
For more information, please visit http://www.shoefitts.com. Like ShoeFitts Marketing on Facebook at https://www.facebook.com/ShoeFitts and follow on Twitter @missfitts and http://www.linkedin/in/sherifitts.