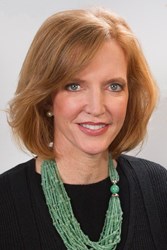 A college degree is a pathway to a better life, a better nation and a better world.
Claremont, Calif. (PRWEB) January 16, 2014
Pitzer College announces its new pathways initiative to enhance opportunities in higher education for low-income and disadvantaged students. President Laura Skandera Trombley will share the Pitzer Pathways Initiative at today's White House summit hosted by President Barack Obama, First Lady Michelle Obama and Secretary of Education Arne Duncan.
Through the Pitzer Pathways Initiative, the College will partner with community-based organizations (CBOs) across America that serve first-generation, disadvantaged and nontraditional age students. Beginning in the spring of 2014, all admission counselors will visit CBOs in their recruitment territories and CBO counselors will be invited to participate in a counselor education tour on Pitzer's campus each year. The Office of Admission will travel to communities across the country to provide college admission workshops, conduct interviews and offer tutorials on essay writing. The goal is to assist these organizations' ability to help low-income students attend some of America's best institutions of higher learning. In the summer of 2013 Pitzer created a plan to attract more first-generation students. As a result, Pitzer realized a 40 percent increase in applications from these students. The Pitzer Pathways Intiative builds on these promising results.
"A college degree is a pathway to a better life, a better nation and a better world," says Trombley. "At Pitzer, we believe it is our social responsibility to provide access to a world-class education for deserving students regardless of their financial resources."
Pitzer College meets 100 percent of demonstrated financial need of all students admitted to the College. The institution pays for low-income students to visit Pitzer for an on-campus experience that enriches their college decision-making process. Pitzer hosts the Native American Summer Pipeline to College program, which brings local Native American students to campus to interact with students, learn about the college admissions process and experience college life. In fall 2014, Pitzer College will begin a comprehensive orientation series with speakers and social and networking events that will help first-generation students transition to college.
Celebrating its 50th anniversary, Pitzer College has a long-standing commitment to providing trailblazing education to students across all socioeconomic backgrounds. Since 1974, the College has offered a program designed for nontraditional age students that factors in their specific needs and provides resources to help them succeed. Funding from a generous Ahmanson Foundation grant last spring has enabled the College to increase recruitment and access to veterans from all branches of the US military.
Today's daylong summit is held in the Eisenhower Executive Office Building on the White House campus. President Barack Obama and First Lady Michelle Obama will lead the discussion with 100 leaders from a range of institutions that include liberal arts colleges, research universities, foundations and nonprofits. The event will be streamed live at 9 a.m. Eastern: http://www.whitehouse.gov/live.
About Pitzer College
Pitzer College is a nationally top-ranked undergraduate liberal arts and sciences institution. A member of The Claremont Colleges, Pitzer offers a distinctive approach to a liberal arts education by linking intellectual inquiry with interdisciplinary studies, cultural immersion, social responsibility and community involvement. One of the most selective colleges in the country, Pitzer consistently produces more student Fulbright Fellows than any other undergraduate institution. For more information, please visit http://www.pitzer.edu.