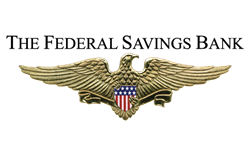 (PRWEB) January 15, 2014
According to the Department of Housing and Urban Development, nearly 6 million fewer homes were reportedly underwater since 2012 as a result of rising home prices. Homeowners' equity rose 55 percent to $9.7 trillion. The Department of Housing and Urban Development and the U.S. Department of the Treasury have helped many homeowners through federal programs and helped reduce the number of underwater homes.
"While the housing market continues to make progress, Treasury remains committed to helping homeowners who are still struggling to make their mortgage payments," said U.S. Department of Treasury Acting Assistant Secretary Tim Bowler. "December's Making Home Affordable (MHA) report shows that nearly 1.3 million homeowners have received a permanent modification through the Home Affordable Modification Program (HAMP) and the program has saved homeowners an estimated $24.2 billion to date in mortgage payments."
Millions of homeowners fell underwater during the recession as a result of a sudden loss of equity and they ended up owing more on their mortgage than their property was worth. In the third quarter of 2013 alone, homeowners' equity rose 4.5 percent or $418 billion. The level is slightly higher than it was at the end of 2003.
While the amount of returned homeowners' equity is a good sign for a lot of Americans who were hit hard by the recession, the Federal Housing Finance Agency purchasing index rose just 0.5 percent from the previous month and was 8.2 percent higher than a year ago. Home prices are now on par with 2005 levels. Comparatively, the S&P/Case-Shiller Price Index reported that home prices across 20 cities were up 13.6 percent in October from a year ago. Both scores indicate the housing market has seen significant growth over the last year and has brought good news to a lot of homeowners.
Contact The Federal Savings Bank, a veteran owned bank, to find out about affordable housing options.