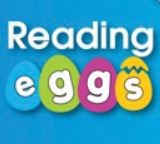 My Program encourages children to read more by making ebooks easier to access and more aligned to a child's reading level.
(PRWEB) January 17, 2014
Reading Eggs, the multi-award winning online reading program for 3 to 13-yearolds, has released its new My Program interface. Including 350 new ebooks, My Program is designed to encourage children to read more within Reading Eggs by making ebooks easier to access and more aligned to a child's reading level.
My Program has been created on the premise that the more books children read, the better they become at reading. When a child completes a Reading Eggs lesson, the My Program display board recommends four ebooks to read – two fiction and two nonfiction titles.
Recommendations are carefully matched to a child's reading level, based upon how far they have progressed in the Reading Eggs program and what ebooks they have previously read. The recommendation feature ensures that the ebooks a child reads are not too easy or too hard – a major factor that can discourage young children from reading.
In addition to book recommendations, the My Program display board allows children to easily track their progress through the ABC Reading Eggs lessons and view which books they have read. My Program also includes special award videos that play when a child achieves a reading milestone.
For more information on My Program please contact andrew(dot)starc(at)readingeggs(dot)com.
Sign up for a FREE trial of Reading Eggs at http://www.readingeggs.com.
About Reading Eggs
Developed by educators with over 25 years of experience, Reading Eggs online lessons instruct children in the five areas crucial to literacy development – phonemic awareness, phonics, vocabulary, fluency and comprehension. Reading Eggs focuses on a core reading curriculum of skills and strategies essential for sustained reading success and is suitable for children aged 3 through 13. Since launching in the United States and Canada in 2011, Reading Eggs has signed on more than 500,000 subscribers and presented more than 15 million lessons in North America.