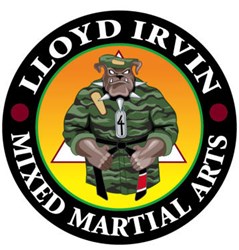 Camp Springs, MD (PRWEB) January 16, 2014
With just more than two months to go, Lloyd Irvin his gearing his team up for the 2014 Pan American Jiu Jitsu Championships in Irvine, CA. The Pans, as the tournament is known, is one of the four major tournaments held every year by the IBJJF (International Brazilian Jiu Jitsu Federation). And Master Lloyd Irvin is sending a squad of top tier competitors.
The training at Team Lloyd Irvin has intensified and will only continue to do so. Already Master Lloyd Irvin has his team training twice a day, minimum two hours per practice. Soon the training will increase as the athletes increase their conditioning and zero in on their techniques.
Lloyd Irvin will be sending several former Pan American champions to this years tournament, among them DJ Jackson (black belt), Nyjah Easton (black belt), Sijara Eubanks (Brown belt), and Tim Spriggs (brown belt). DJ Jackson has had quite a bit of success at Black Belt, defeating some of the sports legends. DJ fell just short of his second consecutive No Gi World title in November 2013.
Master Lloyd Irvin pupil Nyjah Easton missed the Pans last year, but is returning on 2014. She placed second at the Worlds in 2013, and this will be a solid tournament and good win to put under her belt.
Tim Spriggs, Brown belt under Master Julius Park and member of Crazy 88 will also be fighting in the Pans. He's making a huge splash in the mens Brown Belt Heavyweight division.
Sijara Eubanks, member of Team Lloyd Irvin for over 5 years, is currently ranked #1 in the World at Brown belt female open weight. She'll be fighting in middle weight this year. Last year she won the female brown belt open division, but fell short in her weight class to Janni Larson.
There will also be over a dozen more competitors from Team Lloyd Irvin, Crazy 88, and Team Third Law. The chances are good that Team Lloyd Irvin will make it to the medal podium again and again with the depth of high class competitors.
For more information on Team Lloyd Irvin please visit http://www.lloydirvinlive.com or call 301-449-KICK, lines are open 24/7.