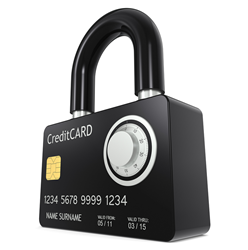 PCI Policies for Cloud Computing Now Available for Instant Download from the PCI DSS Experts at pcipolicyportal.com.
Dallas, TX (PRWEB) January 17, 2014
PCI Policies for cloud computing organizations are now available from the PCI DSS experts at pcipolicyportal.com. The PCI policies for cloud computing entities are highly essential for ensuring compliance with the PCI DSS standards, while also putting in place best practices for ensuring the safety and security of cloud based platforms.
Cloud computing will continue to grow in an aggressive manner – much like the PCI compliance regulatory mandates – thus it's critically important to obtain high-quality, industry leading informations security documentation for PCI. pcipolicyportal.com offers PCI policies for cloud computing consisting of the following material:

Hundreds of pages of professionally researched and expertly authored PCI information security policies and procedures.
Dozens of numerous PCI specific forms, checklists, and templates, each mapping directly to the mandated PCI requirements, from Requirement 1 through 12.
Industry leading PCI policy security manual as mandated by PCI Requirement 12.1, for which it includes numerous best practices policies and much more.
In-Depth PCI DSS security awareness training packet, complete with hundreds of PowerPoint (PPT) slides, employee training manual, tracking spreadsheet, along with a certificate of completion.
Certificate of PCI Certification to be displayed after all mandated PCI DSS requirements have been successfully met.
All documentation available for instant download today, no delay!
Cloud computing is continuing to grow at record pace, with many cloud based platforms being required to become PCI DSS compliant. The time is now for obtaining the very finest PCI policies for cloud computing, and that's from pcipolicyportal.com.