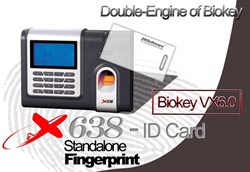 (PRWEB) January 16, 2014
SWAccessControl, a professional manufacturer of biometric attendance system, has recently announced its 2014 fingerprint attendance system sale; the business is offering a site-wide sale of 20% off on all its fingerprint attendance equipments to satisfy the growing demand from various institutions, organizations & multinational companies. Orders placed before Feb. 21, 2014 will be eligible for the discounted rates.
SWAccessControl is a Shenzhen-based company providing quality and cost-effective biometric solutions to clients worldwide. The company is dedicated to developing innovative access control technology to stay ahead in the industry.
Featured with integrated human voice and buzzer, high password storage capacity, battery backup and transaction storage capacity, the fingerprint attendance system from SWAccessControl.com is equipped with the most power packed fingerprint and time attendance recorder. It can automatically learn and adapt to the changes in the fingerprints, which leads to lower false rejections
"Our award-winning fingerprint attendance system sells well in the international market, and we decided to launch the promotion to expand our market share and strengthen our relationship with the clients worldwide," said the CEO of the company. "We are looking forward to closely cooperating with our business partners and distributors worldwide to ensure that we deliver products and services at the highest quality. Our customers deserve nothing less."
About SWAccessControl.com
SWAccessControl.com is a leading access control system manufacturer and supplier from Shenzhen, China. The company aims to provide the best quality products at reasonable prices for its clients around the world. Its products include fingerprint access control systems, RFID access control systems, proximity card readers, magnetic locks, electric bolts, access control power supplies and more. For more information on the promotion details, please visit http://www.swaccesscontrol.com/?content/product/category/1/index.html