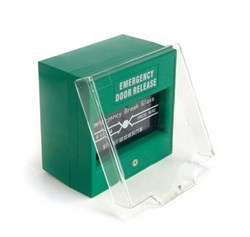 (PRWEB) January 17, 2014
Today, SWAccessControl, a leading emergency door release manufacturer, unveils its new products, and announces that these new emergency door releases are offered at discounted prices before Feb. 21, 2014.
SWAccessControl is devoted to designing and developing high-quality access control systems, with fast delivery to clients worldwide. SWAccessControl's products are popular among many countries. They support companies of all sizes and skill levels with technical communities, go-to-market resources, high quality products at affordable prices, fast delivery, and business opportunities.
Each emergency door release can be used to transmit a fire alarm signal; it provides contact closure to activate emergency equipments, audible and visual signals, and alarm panels. It is widely installed in staircases, hallways and evacuation passages. Thanks to the talented engineers and updated technologies, SWAccessControl has developed a series of access control applications for the global market. When customers visit the website of SWAccessControl.com, they will find it hard to pull their eyes away from the attractive one-stop access control solutions provided by this company.
SWAccessControl is ready to offer its high quality access control systems to hit the market. Its products include biometric readers, biometric access controllers, fingerprint scanners, biometric fingerprint scanners and more. For the customers with a limited budget, SWAccessControl is a good place to buy reliable access control systems with fast delivery.
About SWAccessControl.com
SWAccessControl.com is a leading access control system manufacturer and supplier from Shenzhen, China. The company aims to provide the best quality products at reasonable prices for its clients around the world. Its products include fingerprint access control systems, RFID access control systems, proximity card readers, magnetic locks, electric bolts, access control power supplies and more. For more details of the company and its products, please visit: http://www.swaccesscontrol.com/?content/product/category/29/index.html