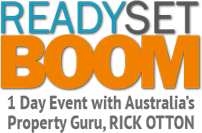 Demand for Australia real estate is higher than everThis high demand, however, is also driving house prices higher, making it hard for a lot of investors to build their property portfolio
(PRWEB) January 17, 2014
The Housing Industry Association revealed that new home sales in Australia jumped 7.5 percent last November. 7,000 new dwelling were reported sold within that period, and industry analysts believe that this is a sign for better things to come for residential construction in 2014, (the Sydney Morning Herald reported on 10 January 2014.)
"Demand for Australia real estate is higher than ever, that's why newly built homes are sold out in a short span of time. This high demand, however, is also driving house prices higher, making it hard for a lot of investors to build their property portfolios," commented to Rick Otton, the author of the best-selling finance book "How To Buy A House For A Dollar."
"Contrary to popular belief, not all property investors are cash rich. When I started property investment in the U.S. 20 years ago, I didn't have much cash to buy houses, so I used creative strategies to purchase the properties I bought," he added.
Mr. Otton shared during an interview for his upcoming Ready Set Boom national tour that struggling investors could also apply the creative strategies he used in the current market for real estate Australia.
"When you don't have a lot of money to pay for a deposit on a house, going into a vendor financing set up can help you buy properties very easily. Vendor finance is a set up where the vendor or seller helps the buyer into a house through flexible payment terms," he said.
"Vendor financing can also help vendors sell their properties even faster, because buyers don't have to take a long time in order to save up the deposit money they need to buy a house. In making properties easy to buy, it becomes very easy to sell," Mr. Otton shared.
Open your 2014 with a boom through attending Rick Otton's free, 1 day real estate investment seminars around Australia at http://readysetboom.com.au/.
About Rick Otton
For over 23 years, property millionaire Rick Otton has built an impressive real estate portfolio using innovative strategies that he has developed – strategies in which transactions are made without the need for traditional bank-type loans.
He constantly refines his techniques as he buys and sells properties through his We Buy Houses business which operates in Australia, New Zealand and the UK.
A gifted speaker and educator, Mr Otton conducts regular one-day free seminars across Australia, which build on the the concepts he shares in his 2012 book 'How To Buy A House For A Dollar', voted by Money Magazine and Dymocks Book stores as one of the Top 10 Most Popular Finance Titles for 2013.
He regularly records and publishes iTunes podcasts via his channel Creative Real Estate.
His innovative low-risk, high-reward approach to Australian real estate investing has been featured in a variety of television programs and magazines, including Today Tonight, Hot Property and Australian Property Investor.
To register for one of Mr Otton's free Australian one day seminars, visit ReadySetBoom.com.au or phone, in Australia, 1300 888 450.