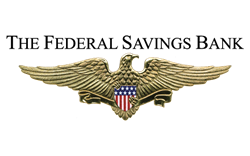 Consumer spending increased at the end of 2013, beating out economists' projections.
Chicago, IL (PRWEB) January 16, 2014
Two weeks into 2014, Americans are feeling more confident about the economy and spending momentum appears to be picking up.
Consumer Spending and Confidence
A recent Gallup poll showed that consumer confidence was holding at higher levels in January compared to the previous few months. The Gallup consumer confidence index was at a rating of minus-14 during the week ending on Jan. 10. While the index is still negative, confidence has improved significantly since mid-October, when a low of minus-39 was reached.
Compared to the previous week, the index dipped one point from minus-13. This may be a result of the latest disappointing national employment report from the Department of Labor. Gallup's poll is based on two indicators from American consumers: how they think the economy is doing and if they think it is getting better or worse. The higher ratings at the beginning of 2014 are a positive sign that more Americans believe the economy is doing better.
In 2013, the index averaged minus-16, up five points from 2012. Consumer-based measurements improved on almost all fronts in 2013. With lower unemployment, higher GDP, a record year for the stock market and low rate mortgage options for housing, Americans saw significant growth in the economy over the last year.
In addition to confidence, consumer spending increased at the end of 2013, beating out economists' projections. The Wall Street Journal reported statistics from the Commerce Department that consumer spending increased 0.2 percent in December from the previous month - a steady rate that suggests momentum heading into 2014. Dow Jones Newswire economists had predicted an increase of only 0.1 percent.
Consumer spending accounts for 70 percent of the U.S. economy, making it an important indicator for the new year. The fact that more Americans are spending more and are feeling more confident could also be a good sign for the 2014 housing market, despite rising interest rates.
Mortgage Market
According to Mortgage News Daily, mortgage rates were back to mid-November levels during the week that ended on Jan. 10. For a 30-year fixed-rate mortgage, the average rate hovered around 4.5 percent. The drop in rates came on the heels of the December employment report, which revealed only 74,000 jobs had been added to the economy during the month.
Lower mortgage rates may help encourage more homeowners to apply for refinancing or a low cost mortgage.
Contact The Federal Savings Bank, a veteran owned bank, to find out more about affordable mortgage options.