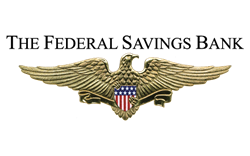 Not all home that are sold were listed on the market.
Chicago, IL (PRWEB) January 17, 2014
After a year of rapid home price appreciation, many potential buyers have found it harder to make a new home purchase. With little inventory, rising prices and too many buyers, home buying techniques have changed from traditional ways. Here are a few tips for home shopping through innovative methods:
Alert System
As smartphones become more popular and widely used, more industries will start to incorporate them in their business practices. The housing market is no different. Already there are many different applications available for smartphones that can alert potential homebuyers to new listings in their area. When the market is competitive, being the first to know when a home goes up for sale can mean more opportunities to view it or put in an offer. Get these alerts sent to your phone if you are actively searching for a new home.
Target Non-Listings
Not all homes that are sold were listed on the market. When home prices were still well below market values during the recession, few homeowners put their homes up for sale, waiting until prices recovered instead. Now that prices are back up, some of these homeowners might still be hesitant. Instead of waiting for a home to go on the market, be proactive by writing the homeowner a letter asking about buying the property. Sometimes, a really good offer on a house is too tough to pass up, and a homeowner might accept it without ever officially putting their home up for sale.
Think Outside the Single-Family
If you can't seem to find a home to buy with so much competition, it might be time to widen your search. Single-family homes are often the most popular searches for potential homebuyers, meaning a short supply can make it a tough market. Opening up to other possibilities like a condominium, townhouse or even a house that is in need of repair can provide more opportunities to find a new place to call home.
Contact The Federal Savings Bank, a veteran owned bank, to find out more about first-time home buyer programs.