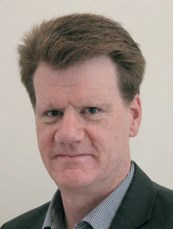 Bruce is the ideal successor to lead the company through the next phase of growth and broaden our business base, having the appropriate mix of industry knowledge, leadership skills and commercial acumen
(PRWEB UK) 17 January 2014
TZ Minerals International(TZMI), a leading independent consulting company, today announced that Mr Bruce Griffin has been appointed to the role of chief executive officer of the company.
Bruce joins TZMI at an exciting time in the company's development. With business revenue having grown at 30% per annum for over a decade, the company is preparing to move to the next level in achieving its strategic objectives, which includes further diversification of our product base and a focus on geographic expansion of services.
Current managing director, Philip Murphy continues as an executive director, responsible for TZMI's China activities and global business development, with a new focus on broadening TZMI's geographical presence and services.
Philip commented that "Bruce is the ideal successor to lead the company through the next phase of growth and broaden our business base, having the appropriate mix of industry knowledge, leadership skills and commercial acumen".
Bruce is an experienced executive who was previously Vice President Titanium for BHP Billiton and CEO of World Titanium Resources and brings with him extensive industry experience.
He holds a Bachelor of Engineering in Chemical and Process Engineering, a Bachelor of Arts in Economics and an MBA from the Melbourne Business School.
Bruce will begin the role of chief executive officer on 27 January 2014, and at this time Philip will transition to his new role.
"Philip has provided TZMI with strong leadership over the past 5 years, and the Board appreciates and thanks him for taking the company successfully to where it is today. Under Philip's leadership TZMI has expanded significantly to have businesses units operating in Shanghai, China (TZMI Management Consulting (Shanghai) Co.,Ltd)) and Houston, USA (TZMI, Inc.) as well as taking full ownership in Allied Mineral Laboratories based in Perth, Western Australia" said Jim Crockett, Chairman of the TZMI Board. "We are excited about the opportunities that lie ahead and welcome Bruce on board to further our successes".
"With a strong foundation already in place, I look forward to being part of the team and building on TZMI's strengths to move the company to the next stage in its development" Bruce Griffin said.
TZMI currently employs more than 50 people at sites across Perth (Australia), Houston (USA), Shanghai (China) and Durban (South Africa).
About TZMI
TZMI is an independent consulting company, operating since 1994, that works with a wide range of global clients to provide insight and expert advice on opaque mineral, metal and chemical sectors.
A particular uniqueness is that TZMI has technical and operational experience, together with strategic and commercial competency, to provide a full service offering to clients. As trusted advisors, TZMI's reputation is underpinned by having an experienced cross-section of technical specialists around the globe.
TZMI partners with clients from the private and public sectors to provide bespoke solutions across markets and strategic services; and also technical and engineering services. Clients range from the world's 500 largest companies through to mid-sized companies and small businesses.
TZMI regularly releases market reports and periodicals on relevant subject matters which support the primary consulting activities and ensure up-to-date, high quality and comprehensive data, analysis and information is provided.
FURTHER INFORMATION
Tracey Kelly – BD and Marketing Manager
TZ Minerals International Pty Ltd
E: tracey.kelly(at)tzmi(dot)com
P: +61 8 9359 6000
http://www.tzmi.com