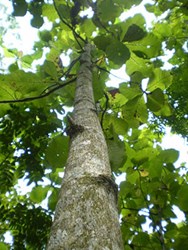 singapore (PRWEB) January 21, 2014
Barry Rawlinson CEO of Asia Plantation Capital says: "Since the lifting of sanctions against Myanmar and the stance that the Government is now taking to encourage and support foreign investment, we believe the time is right to establish sustainable Teak plantations in the country. Presently the FSC has not certified any Teak plantations in Myanmar and we hope to be one of the first companies to achieve certification over the coming decade."
The tropical wood Teak is used the world over for durability and strength, easily recognisable in homes, offices and hotels, with a range of uses from construction to quality furniture as well as a longstanding relationship with yachts and boat building.
When it comes to boats and yachts Teak will last for years with virtually no maintenance. As a deck wood Teak is highly prized for its natural non-skid properties, whilst varnished and oiled finishes are often chosen for a wide number of practical and decorative applications around a vessel. Teak is virtually impervious to waterborne pests such as the teredo worm. However, when it comes to purchasing; strength, durability and tradition are not the only criteria; the sourcing and sustainability of valuable Teak wood is also of paramount importance to discerning buyers and these are areas where Asia Plantation Capital is reaching out with their own sustainable wood plantations.
Changing the product story of wood used in yacht building is also a key aim of The Wood Forever Pact launched by the Prince Albert II of Monaco Foundation. The Foundation is working on increasing sustainability knowledge for all timber used in the yacht industry, campaigning against deforestation and working to drive illegal logging out of the sector, principles supported enthusiastically by Asia Plantation Capital.
Teak (Tectona Grandis) is native to Southeast Asia but now grown in tropics worldwide, Asia Plantation Capital has been planting sustainable and well managed plantations in Asia for a number of years. Thailand and Sri Lanka are two countries where Asia Plantation Capital already has established Teak plantations with additional land already secured for further planting. The typical maturity time span in these tropical regions is 15 years, during which time a tree can reach an approximate height of 15 to 20 meters, depending on local conditions, whilst maintaining good density in the wood through professional planting and sound forest management techniques.
Asia Plantation Capital's model of sustainable tropical wood plantations also includes sustainable development in local communities, creating and implementing projects with positive social impact, such as flood defences and education, whilst sustaining natural resources. Asia Plantation Capital sees itself as a pioneer in new concepts for sustainable forestry and is partnering with key academics and institutions in the region on various research and development projects. Their sustainable Teak plantations are already benefiting from improvements including; the development of natural fertiliser; improved spatial planting techniques; and inter-planting with additional species for greater natural support of the forest ecosystem.
Forest ecosystems are recognised as one the most important components of the biosphere and key work in this area by Asia Plantation Capital in recent years has helped them make significant improvements in their Sustainable Teak Plantation Program.