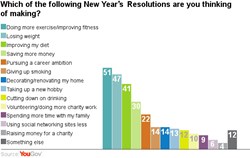 90% of Caravan Club members regularly walk, hike or ramble, while 55% regularly enjoy cycling.
(PRWEB UK) 17 January 2014
The poll showed a huge rise in the top choice of 'doing more exercise/improve fitness' as compared to a year earlier. Other popular choices were 'taking up a new hobby' and 'spending more time with my family'. Clearly the best way for Britons to achieve their desired lifestyle is to make a commitment to get outdoors and get active.
World of Camping, an online retailer of camping equipment, are already seeing a surge in interest in accessories for outdoor activities this year.
Campers and caravanners spend more time outdoors burning calories and stretching their legs, whether taking part in sporting activities or just taking in the scenery of the Great British Outdoors. A survey of Camping & Caravanning Magazine showed that 66% of their members purchase specialist outdoor footwear, indicating that they see camping and caravanning as a platform for exploring a new area in their chosen holiday destination.
Further to this, The Caravan Club's own survey states that 90% of their members regularly walk, hike or ramble, while 55% regularly enjoy cycling. A third of them had spent up to £400 on outdoor clothing in the last 12 months.
It doesn't take £400 to get set up for a year of enjoyable exercise, and will probably be less expensive than a gym membership, without the penalty of an uncancellable subscription. The extra benefit is that there's so much fun to be had (as compared with the drudgery of a treadmill) that the average amateur rambler or walker is unlikely to want to give up their new pastime anyway.
Whether it's a regular hike at the weekend, or a planned fortnight in the countryside, there's an abundance of places to explore, most within an hour's travel of the average Brit.
After a pair of good stout boots, the most important pieces of equipment are a light waterproof coat and some good layering. Add a small rucksack and a water bottle (and maybe a map and compass if you're going off the beaten track), and all the bases are covered except for good company. And for those who are still missing that, it's always a good idea to join a local group – a great way to meet new people.
With many people planning their holidays for the year, January is the ideal chance to commit to an active year. Whether booking a big chunk at Easter, Summer or half terms, or taking a string of long weekend breaks, there's no shortage of exciting places to visit and explore in Britain and over the Channel.
"We have some great new tents which will help people to establish a base from which to make the most of their holiday," said World of Camping's director Clay Cowie. "The Vango Palena, the Outwell Nevada MP and Montana 4, and the Easy Camp Boston 600 are all great examples at bargain prices, with a range of accessories available to go with them."
worldofcamping.co.uk are based in Cornwall as an online UK retailer of camping equipment, tents, caravan awnings, portable chairs, folding tables and 3-way fridges. They also sell a wide range of outdoor clothing and accessories.