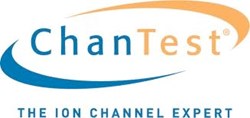 Cleveland, OH (PRWEB) January 22, 2014
The new ChanTest® website includes comprehensive product information to help users understand the company's complete array of scientific solutions -- in a simplified way. Technical data, applications, and case studies come together to present a complete overview of ChanTest capabilities across a wide range of areas.
Through its visually appealing platform, the new ChanTest website accurately depicts the advanced technologies offered by the company. The website features an easy-to-use, interactive home page and a more responsive design. By removing unused features, the site now provides a simple interface that is clear and straight-forward to users.
The effort to update the ChanTest website has been critical for multiple reasons. First and foremost, the goal has been an important one: to support customer needs. The updated website offers a number of features, including a search functionality to allow users to easily find and locate what they need from the hundreds of assays available from ChanTest.
Additionally, the new ChanTest website has better compatibility with different web browsers and their enhanced features. Furthermore, users will be able to share news and services easily with others through Twitter, Facebook and LinkedIn. The new website is also smartphone compatible, allowing easy access to more than 200 ion channel and GPCR cell lines available from ChanTest.
"Our new website reflects our cutting-edge approach to biotechnology and scientific discoveries. The new, streamlined approach of the ChanTest website will continue to keep us ahead of the curve, just like our science." said Chris Mathes, Ph.D., Chief Commercial Officer at ChanTest. "We will also introduce a new ChanTest app to allow everyone to quickly access our Reagents and Services on the go."
About ChanTest® - The Ion Channel Expert
ChanTest has developed the world's most complete library of validated human ion channel-expressing cell lines to serve all the ion channel needs of its pharmaceutical and biotech customers. Services range from early functional screens for profiling drug candidates or ranking within profiles during the drug-discovery process – to a complete set of in vitro GLP service products for cardiac risk assessment. ChanTest works in partnership with customers to speed up the drug development process, to save time and money, and ultimately – to help make better, safer drugs.
Visit http://www.chantest.com to learn more about what we do.
ChanTest Contact:
Chris Mathes, Ph.D., M.B.A.
Chief Commercial Officer
cmathes@chantest.com