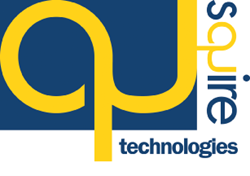 We want to bring our signalling and networking expertise to the Caribbean, building on our local success and contributing to network evolution and NGN migration in the region
Dorchester, UK (PRWEB UK) 16 January 2014
Squire Technologies, signalling specialists to the telecoms industry, today announced that it will be participating in the Caribbean Association of National Telecommunication Organizations (CANTO) Annual General Meeting and Expo, taking place in Montego Bay, Jamaica. Squire Technologies will be contributing its expertise, drawn from hundreds of deployments around the world, to the conference's primary theme "Strategic Alliances for Sustainable Broadband Infrastructure Development".
The conference brings together more than 80 percent of the operators in the region to plan for the future of the organisation and regional initiatives that will drive sustainable investment in Caribbean network infrastructure, a key contributor to economic development.
Squire Technologies will also be exhibiting at the CANTO Expo, which runs in parallel with the AGM. Squire Technologies will showcase its powerful Media Gateway Controller, Media and Signalling Gateways, STPs, Session Border Controllers, Messaging platforms and more.
Building on a well-established track record of success, Squire Technologies will bring its solutions that have already been deployed in leading regional operators' networks, and in over 100 countries, to a broader audience, servicing the needs of customers in the Caribbean and contributing to regional economic development efforts.
"Squire Technologies has experience of deploying solutions around the world and solving signalling and networking challenges for operators," said Zacc Couldrick, Regional Sales Manager at Squire Technologies. "We want to bring this expertise to the Caribbean, building on our local success and contributing to network evolution and NGN migration in the region."
Delegates at the conference will have the opportunity to learn why Squire Technologies' solutions are trusted by operators such as Clarocom, Trilogy, Karib Cable, TeleBarbados, Bahamas WIMAX, and Belize Telemedia.
Please contact Squire Technologies for more details.
About Squire Technologies:
Squire Technologies is a leading global provider of NGN, TDM and IP telecommunications products and solutions with world-class installation and support services. Squire enables telecommunications companies who have previously been restricted to legacy SS7 and ISDN platforms to access VoIP and IMS networks, as well as providing signalling transfer points and protocol converters to further extend their customers' network reach.
PR Contact:
Zacchary Couldrick
Sales Manager
zcouldrick(at)squire-technologies(dot)com
+44 (0)7585 326 418