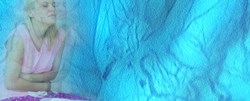 We need to listen to people's symptoms and make the invisible aspect of their chronic illness become visible.
New York, New York (PRWEB) January 28, 2014
Dr. Tamer Seckin, the expert surgeon who has teamed up with Padma Lakshmi to combat endometriosis in America, believes endometriosis is one of the most challenging diseases to live with. Often a woman living with endometriosis may look "fine" or "normal" on the outside, but she is truly masking the intensity of the chronic illness that is affecting her life. Dr. Seckin urges women and medical professionals to educate their communities about endometriosis, letting them know it affects women they may know.
According to a 2010 study by the American College of Obstetricians and Gynecologists, current estimates suggest that 6% to 10% of women in the reproductive age have endometriosis. This equates to approximately 5 million women in the United States.
To add to these findings, in 2011 the National Institute of Child Health and Human Development led an ENDO study that found 11% of a group of women with no symptoms of endometriosis actually were living with the disorder; which would exceed the previous estimate of 5 million women living with Endometriosis in the United States.
With over one percent of the United States population estimated to be suffering from the disease, Dr. Seckin believes women are not receiving the proper treatment because of a lack of education of the disease, both to pre-teen girls while they growing up and within the medical field.
Since endometriosis can only be diagnosed by taking a look inside a woman's abdomen, many years can go by before a woman finally gets her diagnosis. Early diagnosis could bring relief to young girls who are coping with intense pain on top of the confusion puberty already brings.
"Sadly if you polled randomly selected people on the street, they would not know what endometriosis is," said Dr. Seckin. "An invisible illness, to those on the outside, is hard to understand. And this makes it even more difficult for the woman suffering from the pain to truly take charge of the illness and find help. We need to listen to people's symptoms and make the invisible aspect of their chronic illness become visible."
Dr. Seckin highlights the effects of having an invisible illness like endometriosis on his blog: http://www.drseckin.com/blog/invisible-illness
About Dr. Seckin:
Dr. Tamer Seckin has focused on the surgical treatment of endometriosis for decades and today is a well-regarded expert in the field. His New York City based practice is known for its warm, dedicated and continuous patient care, exceptional skill and thoroughness. As a leading endometriosis specialist and laparoscopic surgeon, Dr. Seckin understands the frustration that affected individuals may feel. Dr. Seckin's treatment approach is the gold standard--Advanced Laparoscopic Excision Surgery (deep removal of all the disease). He performs almost scar-free surgery, which means less pain and cosmetically acceptable results.