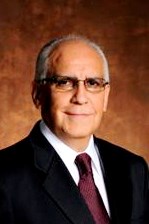 The more I was exposed to the power of the technology as a study sponsor, the more I realized that TrialNetworks is achieving something important with a system that is unique in both its scope and depth.
Needham, MA (PRWEB) January 16, 2014
TrialNetworks continues to attract many of the most successful and progressive minds in clinical operations to help guide the strategic development of the industry's only Clinical Trial Optimization System. Today the company announced pharmaceutical industry expert Jorge G. Guerra, MD has joined TrialNetworks as Chairman of the Advisory Board.
The TrialNetworks platform, which began as an innovative site engagement and communication portal, has rapidly grown into a comprehensive cloud-based solution for key aspects of a clinical trial from startup through closeout – including feasibility surveys, training, trial conduct efficiency, patient recruitment and retention, site activation, document management and more.
Dr. Guerra will play an instrumental role in identifying additional opportunities where the TrialNetworks platform can add real value within a clinical program by reducing timelines, improving quality and enabling collaboration between sponsors, sites, CROs and vendors.
During his successful research and business career spanning three decades in leadership roles at global biopharmaceutical companies (and current TrialNetworks customers) Merck & Co. and Biogen Idec, Dr. Guerra has established an unequaled reputation as an expert on the entire spectrum of clinical operation functions. He is especially experienced in core processes and activities such as clinical trial management, sponsor-site relationships, data management, medical writing, business and contract management, and operational excellence.
Said Dr. Guerra, "When I first became aware of TrialNetworks, I was intrigued by how sincerely the company shares my passion for solving real problems in clinical operations. The more I was exposed to the power of the technology as a study sponsor, the more I realized that TrialNetworks is achieving something important with a system that is unique in both its scope and depth. I am excited to contribute my industry knowledge and experience to help TrialNetworks design and develop pragmatic features that will standardize the platform as an essential tool for running efficient and high-quality trials with fully engaged and successful sites."
Among his previous roles, Dr. Guerra served as Vice President, Clinical Research Operations - Global Trial Management at Merck & Co. During his twenty-four years at Merck, his major accomplishments included significant contributions to the execution of all development programs, particularly CRIXIVAN (indinavir), SINGULAIR (montelukast), CANCIDAS (caspofungin), INVANZ (ertapenem), COZAAR (losartan) and HYZAAR (losartan/HCTZ), JANUVIA (sitagliptin) & JANUMET (sitagliptin/metformin), and ISENTRESS (raltegravir).
As Senior Vice President, Global Clinical Development Operations at Biogen Idec, Dr. Guerra was responsible for clinical trial management, clinical data management, clinical business operations, medical writing, country management and field operations, operational excellence and Asia-Pacific strategy. He managed six simultaneous pivotal programs, four of which ended in regulatory filings, and successful FDA sponsor and site inspections, leading to approval of the blockbuster drug TECFIDERA (dimethyl fumarate). Coinciding with the end of his tenure, Biogen Idec was ranked as the top sponsor in CenterWatch's 2013 Global Sponsor and Investigator Site Relationship Survey.
Previously, Dr. Guerra received his medical degree and trained in Internal Medicine at Universidad Peruana Cayetano Heredia in Lima, Peru. He completed his postgraduate training in Clinical Tropical Medicine and Medical Statistics & Epidemiology at the London School of Hygiene & Tropical Medicine. Before joining the pharmaceutical industry, he served as Associate Professor of Medicine and clinical investigator at his alma mater University Hospital. Dr. Guerra is also the author or co-author of 47 published articles and several book chapters.
Said Eric Silberstein, CEO of TrialNetworks, "We partner closely with customers every day to help us develop new features that push the conventional limits of how technology improves trial conduct. Having Jorge's voice in the room adds a holistic perspective to everything we're doing. His strategic expertise and hands-on insights will help us accelerate and achieve our mission of changing the way trials are run through the use of innovative technology."
Dr. Guerra will chair an Advisory Board that also includes renowned pharmaceutical and technology experts Paul Bleicher, MD, PhD (CEO at Optum Labs), Ari Buchler (General Counsel and VP Corporate Development at Sophos), Esther Dyson (Chairman at EDventure and HICCup), Elliot Ehrich, MD (Sr. VP, R&D and Chief Medical Officer at Alkermes) and Ramy Mahmoud, MD, MPH (President and COO at OptiNose).
To discover how the TrialNetworks platform is revolutionizing clinical trial optimization, request a demo at http://www.trialnetworks.com.
About TrialNetworks
TrialNetworks, co-founded by U.S. Surgeon General nominee Dr. Vivek Murthy, provides sponsors and CROs the industry's only Clinical Trial Optimization System. Using this modern and intuitive technology, customers such as Merck & Co., Biogen Idec and Infinity Pharmaceuticals are able to transform the quality and efficiency of clinical operations at each stage of a trial from feasibility through closeout. TrialNetworks apps, including Checklist™, Training™, Document Library™, Visit Guide™, Action Items™ and Directory™, are available in a unified and secure cloud-based interface. Customers ranging from biotechs to Top-10 pharma companies have implemented the TrialNetworks platform for use in Phase I-IV trials by more than 25,000 site staff in 60 countries. To learn why sponsors and CROs rely on TrialNetworks to optimize clinical trial operations, request a guided online demo at http://www.trialnetworks.com.