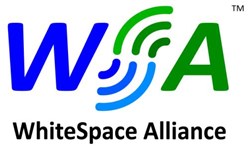 Chelmsford, MA (PRWEB) January 21, 2014
The WhiteSpace Alliance (WSA) ™, a global industry organization enabling sharing of underutilized spectrum, today announced its activities for the Super WiFi and Shared Spectrum Summit to be held at the Miami, Florida Convention Center on 29-31 January, 2014.
Representatives from member companies Adaptrum, AmeriSys, Carlson Wireless, iconectiv, NICT etc. will showcase spectrum sharing and spectrum database products, and illustrate interoperability between radios and various network designs. WhiteSpace Alliance personnel will also participate in several workshops and panel discussions. "NICT is excited to provide new information on our upcoming IEEE 802.22 and IEEE 802.11AF solutions," said Dr. Hiroshi Harada, Director of Smart Wireless Lab, at National Institute of Information and Communications Technologies (NICT), Japan.
Other topics to be addressed include: spectrum sharing in 3.5 and 5 GHz bands; Spectrum Access Systems (SAS); hierarchical access tiers such as priority access (PA), general authorized access (GAA); spectrum sharing enablers such as sensing, database and beaconing; radio and receiver technology; tablet and smartphone connectivity; incentive spectrum auctions; and international standards. In addition, members will share details of recent pilot deployments of whitespace solutions in India and South America.
"We have seen rapid technical and commercial development of whitespace spectrum sharing solutions during the last year," said Dr. Apurva Mody, Chairman of WhiteSpace Alliance. "As a major driver of those efforts, WhiteSpace Alliance looks forward to sharing these exciting developments during this important industry event."
WhiteSpace Alliance has a following of more than 200 major commercial, academic, government and regulatory organizations around the world. For more information on WhiteSpace Alliance, please visit http://www.WhiteSpaceAlliance.org.
For more information on Super WiFi Summit, go to http://www.mobilitytechzone.com/super-wifi/.
About WhiteSpace Alliance
The mission of the Whitespace Alliance is to promote the development, deployment and use of standards based products and services as a means of providing broadband capabilities via WhiteSpace spectrum. By promoting the use of standards, the Alliance will enable companies to provide broadband connectivity at reasonable cost. The WSA will also act as an enabler of the emerging white spaces ecosystem by helping to put in place interoperability, conformance, and compliance testing to make sure that our member stakeholders get the needed information & collaborations to succeed both in the market place and with regulatory requirements. WhiteSpace Alliance will promote the use of IEEE, 3GPP and IETF Standards for use in the WhiteSpaces.