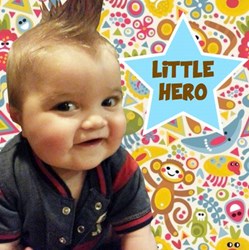 Chemo-Induced Neuropathy can be painfully debilitating and greatly impacts a cancer patient's quality of life.
Rhinebeck, NY (PRWEB) January 16, 2014
Pro Football Hall of Fame members, Pro Bowl athletes and other philanthropists, including Topical BioMedics' Inc. Executives, will join Warren Moon and his Sports Marketing Team for an exclusive dinner to support the lifesaving work of St. Jude Children's Research Hospital.
The mission of St. Jude Children's Research Hospital is to advance cures, and means of prevention, for pediatric catastrophic diseases through research and treatment. Consistent with the vision of founder Danny Thomas, no child is denied treatment based on race, religion or a family's ability to pay at St. Jude's.
Topical BioMedics, Inc. is honored to partner with Warren Moon and his Sports 1 Marketing team, in support of their humanitarian initiatives and close connection to the children of St. Jude's Hospital.
Topricin Pain Relief and Healing Cream is patented to treat the pain associated with peripheral neuropathy, a painful and common side effect of chemotherapy in cancer treatments. Chemotherapy drugs can cause damage to the peripheral nerves outside the brain or spinal cord, a condition known as chemo—induced peripheral neuropathy.
"This damage causes electrical disturbances in the hands and feet with symptoms ranging from weakness, and tingling to feeling like your hands or feet are on fire," says Topricin's Founder and Chief of Research Lou Paradise….
"Chemo-Induced Neuropathy can be painfully debilitating and greatly impacts a cancer patient's quality of life. Because Topricin's technology treats pain on a cellular level, first detoxifying the affected area and restoring oxygen rich blood flow to help the body heal, it offers a safe, effective and ideal option for those suffering from chemo-induced neuropathy. Topical BioMedics, Inc. is dedicated to those in need, especially our nation's children, where 5% of the sales of our Topricin for Children are donated to pediatric care foundations. It is for these reasons I acknowledge and applaud Warren Moon and his team's tremendous efforts connecting Topricin to St. Jude's' Hospital in support of their principled mission."
Symptoms of peripheral neuropathy usually start during cancer treatment. Once treatment is over, symptoms may get better. But some patients have them for months or years.
Specific Symptoms include:

burning, tingling, or prickling feeling usually in the hands or feet
numbness or sensitivity to pain or temperature
extreme sensitivity to touch
sharp shooting pain
poor balance or coordination
loss of reflexes
muscle weakness
noticeable changes in the way one walks
Drugs typically prescribed to treat neuropathy can produce serious side effects while introducing additional toxins into the body, adversely impacting the pain sufferer's quality of life. Topricin's combination of 11 homeopathic biomedicines helps the body rebalance healing chemistries needed to detoxify the area around the nerve tissue and restore normal oxygenated blood flow to the area—thus supporting an environment for normal nerve function and the beginning of easing neuropathic pain.
From Hawaii to Home: The teams at Topical BioMedics, Inc.; Warren Moon and Sports 1 Marketing; and St. Jude's Hospital all share in the mission to improve the quality of life for families affected by pediatric cancer.
About Topical BioMedics, Inc.: Topical BioMedics is the research and development leader in topical patented natural biomedicines for pain relief. The company's flagship product, Topricin® Pain Relief and Healing Cream, was introduced in 1994 and is now a leading natural therapeutic brand. The formula has the distinction of being the only topical patented for the treatment of the pain associated with neuropathy and fibromyalgia. Topricin was awarded a Parent Tested/Parent Approved Seal of Approval, and was selected as a 2012 Top 100 Green Products by Healthy Holistic Living. Other formulas in the product line include Topricin Foot Therapy Cream and Topricin Junior for children (with 5% sales donated to pediatric cancer foundations).
All Topricin products are made in the U.S.A., formulated with approved medicines as found in the HPUS (Homeopathic Pharmacopoeia of the United States) and are in compliance with federal rules for homeopathic over-the-counter medicines. The products contain: no parabens, petroleum or harsh chemicals, are odorless, greaseless and non-irritating, and produce no known side effects, making them ideal and safe for the entire family.
Topricin is available in pharmacies, natural food stores, and retailers nationwide, including Whole Foods, The Vitamin Shoppe, Fred Meyer, Wegmans, CVS (Foot Care Section), Walgreens (Diabetic Section) and other fine stores, as well as directly from the company. For more information, visit http://www.topricin.com
About Warren Moon and Sports 1 Marketing: Warren Moon is an exceptional competitor, mentor and humanitarian. He is a man who leads by example, encourages others to excel and readily gives 100 percent of himself to everything he's involved in. On and off the football field he has achieved great success due to his drive for perfection and his compassion for others. Since the 2000 NFL season, Warren has strongly established himself within the sports business world. With 10 years of experience as a partner at Leigh Steinberg Sports & Entertainment, Warren went on to begin Sports 1 Marketing in 2010 with CEO David Meltzer. http://sports1marketing.com/
About St. Jude's: St. Jude's is unlike any other pediatric treatment and research facility. Discoveries made at St. Jude's have completely changed how the world treats children with cancer and other catastrophic diseases. With research and patient care under one roof, St. Jude's is where some of today's most gifted researchers are able to do science more quickly. http://www.stjude.org
###
http://www.topricin.com
http://sports1marketing.com/
http://www.stjude.org
http://www.curesearch.org