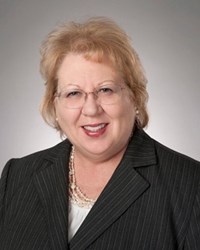 We are very pleased to have Rose join the vcfo team. Her extensive experience spans many industries, including domestic and international businesses, as well as public and private entities
Dallas, TX (PRWEB) January 23, 2014
vcfo, a leading professional services firm offering financial, recruiting and human resource solutions, announced that Rose Turner has joined the firm as a Consulting CFO. Based in Dallas, Rose has over 30 years of diversified accounting and finance experience in a broad range of companies and in various stages of development. She will provide strategic leadership and senior-level support to vcfo clients in all regions.
Most recently, Rose has been a consulting CFO/Senior VP for numerous companies including Forsythe Transportation, Russell Newman, Mattress Giant and Haggar Clothing Company, and also for various portfolio companies with investment from Private Equity Groups. Prior to consulting, she served as CFO and Executive VP of Finance for Bollinger Industries, a fitness equipment manufacturer and distributor. Throughout her career, Rose has also served as Controller for Mission Foods Corporation, Hercules Distributing Company, and Borden Inc. Snack Food Division.
"We are very pleased to have Rose join the vcfo team. Her extensive experience spans many industries, including domestic and international businesses, as well as public and private entities," commented Francoise Mattice, vcfo Executive Vice President and Dallas Managing Director. "Our clients will benefit from her strong leadership, financial expertise and widespread networks within the community."
About vcfo
vcfo provides strategic leadership to clients in the areas of finance, recruiting and human resources. As a leading financial consulting firm, vcfo has worked with more than 2,000 clients since 1996 with offices in Austin, Dallas, Denver, Houston, Seattle and Colorado Springs. For more information, please visit http://www.vcfo.com/company/locations/dallas.