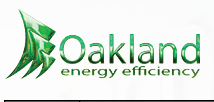 The new technology is superb for managing the cost and efficiency of your building's energy, on the go, anywhere, anytime.
(PRWEB UK) 20 January 2014
Oakland Group, commercial air conditioning specialists, have recently released new OEM Trend controlled Air Handling Units and OEM Trend Controlled Boiler Panels to accommodate air conditioning and Boiler Control needs within buildings.
The new technology comprises of:
A Range of Fully Built Trend Controlled Air Handling Units all 'ready Configured' and Priced
Boiler control cabinets containing built-in trend management systems to monitor and control a Boiler Plant Room's building's energy consumption.
Suitable for contractors and end users, the range of AHU's and Boiler control panels can be purchased via Oakland to take charge of business internal energy outputs.
The control systems work with supplied sensors and are shipped directly to site. Once the site connections have been fitted, Oakland will then carry out the final checks to optimise your new system, all covered within the original price.
Full control of the units can be obtained using the supplied touchscreen panels or via PC connection to unique user friendly webpages that provide a visual overview of sensors, graphs, driver status, and allow users to make changes to any set points.
The webpages can be accessed from any PC with an Internet connection, no 3rd party programs are required and service support is available for those that require it.
The products will suit main and electrical contractors and any end users looking to update their own A/C units or boilers with Trend Management Capabilities and PC network integration.
The system allows customers to optimise the technology for cost control and expert help is also available to ensure buyers purchase the appropriate AHU's or Boiler Panels. In addition, commissioning and set up is carried out by a certified trend management technology engineer to meet individual requirements.
To make a purchase, customers can visit the Energycontrolsonline.co.uk website and purchase either via PayPal or alternatively contact Oakland for Credit Account Details (subsequent credit checks would be required).
Steven Newell, Director at Oakland Group, commented "The new technology is superb for managing the cost and efficiency of your building's energy, on the go, anywhere, anytime."
"Our new service comes complete with highly skilled, trained, and certified technicians who are fully skilled and versed in setting up and supporting your new system."
For more information on the new trend controlled air handling units and boiler panels, please visit our Trend Controls page at: http://www.oaklandgroup.com
###ENDS###
About The Oakland Group
Based in Worcester in the West Midlands, Oakland have offered a nationwide service since 1986; providing building management services including HVAC maintenance, air conditioning installations/repairs and trend Controls throughout the United Kingdom. They are also specialists in providing heat pumps and boilers for commercial buildings.