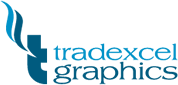 We strive to provide the best possible customer experience.
(PRWEB) January 24, 2014
Tradexcel Graphics Limited, a top online image editor and photo manipulation agency is now offering a free online trial of their photo editing services. Tradexcel offers superior graphic design services and specializes in image manipulation, image masking, digital image conversion, magazine advertisement design and creative corporate identity design. They also offer bulk image editing services.
Advanced photo editing is not as easy as many companies believe. Technical doctoring of photos requires extensive knowledge of professional software such as Adobe Photoshop, Illustrator and InDesign. Businesses that lack the technical knowledge to achieve their desired image editing results need to look no further than Tradexcel Graphics. Tradexcel Graphics employs 120 experienced employees that are highly efficient in image manipulation and complex retouching of images. Their employee numbers are increasing with the growing business and will increase to 170 within the next three months. Their free online image editing trial makes it easier than ever to sample their services.
"We are extremely excited by the tremendous opportunity that this free online trial offers both our business as well as our prospective new clients," said Rashed Al Mamoon, COO & CTO at Tradexcel Graphics. "We strive to provide the best possible customer experience and we consider each and every customer as our partner and always maintain the highest level of accountability."
Tradexcel Graphics was established in Dhaka, Bangladesh in 2001 as an extension of AftabIT. Today, Tradexcel is a leading image editing service provider. Tradexcel works with several companies and corporations, both large and small, throughout North America and Europe. Tradexcel employs a wide range of highly trained experts from graphic designers to web developers. This makes it possible for Tradexcel to provide their customers with top notch services to meet a wide variety of different needs.
Unlike most other graphic design firms, Tradexcel's standard turnaround time is as little as twelve hours or less and their production team and customer service department operate 24/7. Tradexcel even guarantees a response to email inquiries within ten minutes. This unique approach to customer service makes Tradexcel Graphics stand head and shoulders above the competition.
About Tradexcel Graphics Limited
Tradexcel is a world-class pre-press graphic design house located in Dhaka, Bangladesh. They offer top notch image editing, photo manipulation and graphic design services to companies and corporations both large and small. They strive to provide high quality services in the quickest possible turnaround time. For more information, please visit their website at http://www.tradexcelgraphics.com.