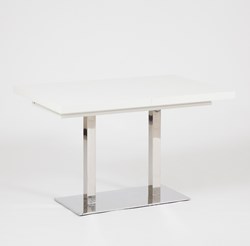 (PRWEB UK) 18 January 2014
The number of events happening especially for the furniture industry is increasing and so is the participation by various furniture manufacturers in such events. Such events are an opportunity for furniture stores like FurnitureInFashion, the largest growing online furniture store in the UK, to market themselves and showcase their products at fairs such as are mentioned below.
Interiors UK, is the largest trade interiors event in the UK. Interiors, UK which was formerly called 'The Furniture Show' prides itself for having many special features and attractions. This year's event is expected to have more than 500 exhibitors. The event takes place at the NEC in Birmingham from 20th to 23rd January, 2014. Furniture stores can participate in this event and display their masterpieces of furniture.
Spring Fair International, is a larger event than the Interiors, UK but it is not restricted only to furniture and show cases a wide gamut of products from giftware to stationery to toys and jewelry. It also has a solid section for home interiors and accessories/furnishings. The furniture stores can participate in this section. This event is also held at NEC Birmingham from 3rd to 7th February 2014. The other shows which take place in the first six months of the year include , the AIS Furniture Show, this takes place at the Cranmore Park Exhibition Centre, in Solihull from 20th to 22nd January. This is a small event by and featuring the popular furniture suppliers in the UK, it takes place concurrently with the Interiors, UK event at a short distance from NEC Birmingham.
Long Point, takes place twice a year and showcases the high end upholstery made in the area. This takes place from 13th to 15th May and from 16th to 19th September across Long Eaton near Nottingham. The Manchester Furniture Show, is the UK's second largest furniture event that witnesses the second largest gathering of UK's furniture Suppliers takes place from 14th to 17th July in Manchester Central. This event features many of UK's biggest suppliers.
There are a number of events lined up in September, beginning with Autumn Fair International which takes place at NEC, Birmingham from 1st to 4th September, then moves on to the busy London Design Festival, takes place at various venues across London, from 14th to 22nd September, which ties in with: 100% Design takes place at Earls Court, London, from 18th to 21st September, the UK's biggest design trade event; the up-and-coming Tent London takes place at Old Truman Brewery, London, from 19th to 22nd September; and the up market Decorex International takes place near Kensington Palace, London, from 22nd to 25th September.
These events are definitely much sought after and awaited by not only the furniture manufacturers in UK but also by buyers and customers. Since, they can gauge the trends in vogue and buy furniture according to their liking.
To have a look at quality affordable furniture online and to place a pre-stock order, please visit the company website today at http://www.furnitureinfashion.net. The range of home and office furniture on the website is huge, delivery is fast, savings are massive and quality is guaranteed