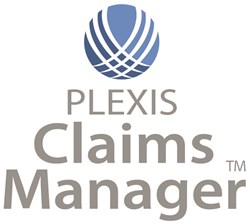 'What we saw in Plexis was a vendor that fully understood our business and had a system solution and flexible pricing options that met our particular business needs.'- Susan Hoeflich, VP, Contracting & Payor Relations
Ashland, Oregon (PRWEB) January 21, 2014
Today Plexis Healthcare Systems announced that Physiotherapy Associates (Exton, PA) has begun implementation of its Plexis Claims Manager (PCM) software, which shall be used across the company to help facilitate greater automation and ensure ICD-10 compliance within its payor operations/cost containment division. While Physiotherapy Associates is a nationwide provider of outpatient rehabilitation practices, it also contracts with large payors to manage risk associated with rehabilitation services. For this line of business, Physiotherapy Associates has used a claim processing solution developed by a software vendor that has been out of business for a number of years, requiring its own internal I.T. department to support the software. As the software cannot support ICD-10 requirements related to processing healthcare claims, a new system was needed, which prompted Physiotherapy Associates to conduct a system vendor search in late 2012 and throughout much of 2013.
"What we saw in Plexis was a vendor that fully understood our business and demonstrated a system solution and flexible pricing options that met our particular business needs", said Susan Hoeflich, Vice President, Contracting and Payor Relations, Physiotherapy Associates. The ability to leverage its current Microsoft SQL Server environment for installing the PCM software was also an important consideration, as this will allow Physiotherapy Associates to minimize the level of effort required by its I.T. department to facilitate the implementation and support the PCM system. The end result will mean ICD-10 compliance and additional efficiency for the organization, allowing Physiotherapy Associates to not only maintain its current managed risk business, but also provide the capability to expand this business and scale its claim processing operations, all while having peace of mind that its new system software will be supported by a vendor which has been successfully supporting similar types of organizations for over fifteen years.
"We are very excited to include Physiotherapy Associates as a new Plexis customer. Plexis has a rich history of serving specialty cost containment organizations across the United States, and we are happy to be able to share our experience and system capabilities with such a great organization", said Jorge Yant, President and Chief Executive Officer for Plexis.
About Physiotherapy Associates
Physiotherapy Associates selects the best clinicians and practices to join its ever-expanding network of providers, and is the only national provider solely dedicated to outpatient rehabilitation and orthotics and prosthetics services. Custom therapy programs are tailored to meet the unique needs of its patients, of which millions are served each year across the company's 575 locations in 30 states. Additionally, the company manages full-risk contracts with healthcare payor organizations and large employers, providing cost savings and increased patient satisfaction for managed health plan members. For more information, please call toll free (800) 793-5464 or visit http://www.physiocorp.com.
About Plexis Healthcare Systems, Inc.
Plexis Healthcare Systems is a leading payer solution and claims processing technology company based in Ashland, Oregon. Founded in 1996, Plexis software and services now process millions of claims transactions each month for healthcare payer organizations throughout the United States and internationally. Plexis' family of core software products includes Plexis LCS for small and medium size third party administrators and self-funded groups; Plexis Claims Manager for mid-size payer and specialty organizations; and the SOA-based Plexis Quantum Choice system, for government healthcare organizations and large health and dental plans. Plexis' solutions enable government healthcare organizations, health plans, TPAs and provider groups to reduce costs, automate claims payment, administer premiums and capitation, enhance customer satisfaction and expand market share. For more information, please call toll free (877) 475-3947 or visit http://www.plexisweb.com.