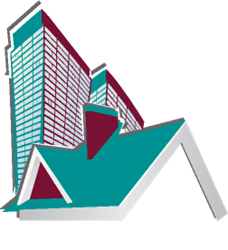 Asking $6.495 million for Leonardo DiCaprio's penthouse in "The Wolf of Wall Street."
(PRWEB) January 17, 2014
This week, TopTenRealEstateDeals takes a look at the fabulous New York City movie home of Leonardo DiCaprio in "The Wolf of Wall Street." The penthouse with stunning Manhattan and Hudson River views is now for sale at $6.495 million. Also, the former public observatory for Montgomery Ward's historic Chicago headquarters has been transformed to a penthouse with views of Millennium Park, Lake Michigan and the Chicago skyline - now for sale asking $4.25 million.
"The Wolf of Wall Street" Penthouse
Quickly becoming Midtown Manhattan's iconic statement of wealth and glamour since the premier of the Martin Scorsese-Leonardo DiCaprio film about Wall Street power broker Jordan Belfort's financial demise, this penthouse is a movie star in its own right. We've seen the lobby of the Milan Condominium many times in TV's "Gossip Girl" and "Curb Your Enthusiasm," but who knew that just upstairs was a penthouse so breathtaking it was chosen as the fictional home of a man who could buy anything with an income of $1 million a day? Though the movie "The Wolf of Wall Street" portrays everything the newly wealthy shouldn't do, the real life Belfort's book of the same name also gives the four-point formula of how to achieve peak success. After being set free from his eventual four-year prison sentence after only 22 months, Jordan is now giving motivational lectures worldwide to explain his four-point success formula and what not to do once that success is attained.
When the official movie trailer, known to pick the most spectacular scenes, chooses interior scenes from the penthouse with its stunning Manhattan-Hudson River views, one knows immediately that this is something good. Now on the market and 32 floors high, this 2,500 square foot, three-bedroom, four-bath terraced apartment is awaiting its next owner. Ten foot glass walls fill the home with light by day and city lights by night, making it an elegant venue for daily living and dramatic entertaining. Included are wide plank bleached oak flooring, two fireplaces, a chef's island kitchen with top-of-the-line appliances and wine storage. Bedrooms are en-suite and the master suite, with its own fireplace and terrace has a bath with six-foot soaking tub and large glass steam shower. The luxury building has a twenty-four hour doorman, concierge, residents' garden, fitness center and garage. Located only steps from world-class restaurants, Whole Foods and shopping, there is also a 421 Tax Abatement in place through June 2017.
Asking $6.495 million for Leonardo DiCaprio's penthouse in "The Wolf of Wall Street."
Montgomery Ward Penthouse
As a traveling salesman in 1872, Aaron Montgomery Ward realized that country dwellers were severely limited in access to goods and were dependent on the minimal stock their local country store could provide. He saw the need and with dogged determination set about to connect people in rural areas with the same buying opportunities available to city residents. It was an uphill road, but from Ward's vision, the Montgomery Ward Catalog Company was born. This new fangled idea seemed to be too good to be true to country folk and at first they were skeptical. In order to put their minds at ease and create confidence, in 1875 Ward originated the concept, "satisfaction guaranteed or your money back," which is still the drumbeat of many of today's most successful retailers.
Aaron Montgomery Ward was a trailblazer. He did the work, turned the idea into a huge success and others followed to take a ride on his coattails. Sears Roebuck became his major competitor in the catalog business until Montgomery Ward branched out into retail stores and gained more competitors such as JC Penney, Macy's, Gimbels, and Dillard's. After Ward's death, the retailer's leadership passed to family CEOs with an unfortunate lack of forward thinking. While its competitors were opening retail outlets to fill the needs of the new suburb developments after WWII, Montgomery Ward bullheadedly confined itself to the inner city. It was the beginning of a painful death through catastrophic business decisions finally resulting in bankruptcy, termination of the employee pension plan and ultimately to its total liquidation in May 2001.
A standing memorial to the former retail king is the headquarters building that it occupied across from what is now Chicago's Millennium Park. When first constructed in 1908, the pinnacle sported a ten-story section topped with a three-story pyramid and a temple. On the very top was a weather vane in the form of a woman. It acted as a beacon that would more easily guide the farmers to the building to buy tools and farm equipment.
The penthouse, the former public observatory, is now on the market. Considered to have some of the best views in Chicago, the 6,400 square foot condo has four bedrooms and five baths. There are two allocated parking spaces and building services include a door person, exercise room, party room, sauna and steam room. Though still in its original state, the rooftop access has the potential to be the most stunning garden terrace in Chicago.
Former Montgomery Ward headquarters observatory converted to penthouse condo previously priced at $4.75 million, now asking $4.25 million.
Visit TopTenRealEstateDeals.com for the news and high resolution photos of today's hot homes including "Ski Magazine's" 2009 Dream Home, newly elected MLB Hall of Famer Tom Glavine's Georgia home, the Y.O Ranch established in 1880 by Texas Ranger Captain Charles A. Schreiner, and a Mississippi mansion with ties to the Civil War including a cannon ball still lodged in the home's wall.