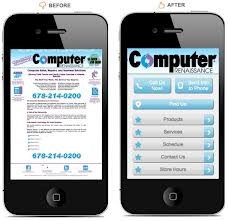 (PRWEB) January 16, 2014
Click Ready Marketing, a prominent SEO Agency in Atlanta, is proud to announce a new lost cost SEO Package that is designed for small business that needs to be found online. Below are the elements of the Make-Over Package that is currently being offered for a one-time fee of $2200.
New SEO Make-Over Package Features:

Basic Keyword Research
Site Strategic Planning
SEO URL Structure Optimization up to 24 pages
Page Titles and Meta-Descriptions Optimization up to 24 pages
Site Changes by a designer up to 4 hours time allowance.
XML Site Map Creation
Google Analytics and Webmaster Installation
1 SEO Optimized Press Release (To get in the News)
2 Guest Blog Posts for Link Building
Mobile Website up to 7 pages. Includes features such as Click-To Call & Find Us Button
Click Ready Marketing President Craig Lawson says, "Becoming visible on the internet is becoming a business necessity. The elements of the SEO Make-Over will be a great step forward. The mobile application or mobile version will mimic the look and feel of one's existing website. Plus features such as Click-To-Call and Click-To-Find-Us are user friendly add-ons that mobile site visitors really appreciate. The SEO Make-Over plan may not be all that is needed for competitive businesses online but it does deliver a great value to many small business needing to be found."
If you would like to learn more about Click Ready Marketing; Please just follow the link: Your Local SEO Company.