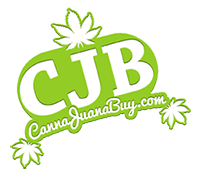 We want to show you exactly what we can do for you and what all the buzz is around CannaJuanaBuy.com
Denver, CO (PRWEB) January 19, 2014
"Everyone is invited to come discover what CannaJuanaBuy.com is all about. This hour long webinar will take you through CannaJuanaBuy.com's features, and show you how CJB can help your business grow and maximize your audience in just a short time," said Steve Bederman, CEO of the Marijuana Company (TMC) and CannaJuanaBuy.com (CJB).
CJB invites anyone to attend the free webinar February 5th from 11am-12pm MTN.
"We are the first e-commerce site of our kind to combine exceptional products with services and amusement to provide both businesses and consumers a one-stop shop for all of their cannabis-related needs, information, blogs, videos, and much more," said Sheri Springer, VP of Sales at TMC and CJB. "With over 20 years of marketing, sales, leadership and business development experience, we want you to give us the opportunity to show you what we can do."
CannaJuanaBuy.com executives are confident they can provide dispensaries, grow houses, and producers with essential marketing and advertising solutions so they are giving a free directory listing in their CJB Directory for 30 days just for spending an hour of time with them.
"We want to show you exactly what we can do for you and what all the buzz is around CannaJuanaBuy.com. We promise it will be the best hour of your time spent," said Bederman.
Want to sign up? Visit https://www4.gotomeeting.com/register/331798663 to register for the free webinar February 5th.
About CannaJuanaBuy.com:
CannaJuanaBuy.com distributes ancillary products and services for the cannabis industry. Whether you're a grower, producer, dispensary owner or retail customer CannaJuanaBuy.com is a leading source for all things cannabis. Call us at 855-840-0862 or visit us online at http://www.CannaJuanaBuy.com