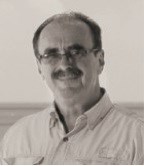 Turks & Caicos (PRWEB) January 16, 2014
The Haute Design Network welcomes designer and architect Ron Shaw of R.A. Shaw Designs headquartered in Turks & Caicos. As the newest member for 2014, Ron Shaw is known for his superior talents in Caribbean-inspired architecture.
Ron Shaw's professionalism, years of experience, willingness to meet the needs of clients and ability to flawlessly finish projects sets the precedent for other interior designers in the field.
About Haute Design Network
Haute Design Network of hauteresidence.com selects interior designers that have demonstrated a high level of expertise, professionalism and accomplishment in their field. This elite circle of leading interior designers offers both inspiration and exceptional resources for affluent clients seeking experienced luxury interior designers and sophisticated interior design firms.
R.A. Shaw Designs is featured on Haute Design Network's comprehensive website as a distinguished member alongside other leading designers from across the country. Design Network members have the exclusive opportunity to interact with viewers by contributing industry advice and custom blog posts on hauteresidence.com. Visit the Haute Design Network at http://www.hautedesignnetwork.com.
About Ron Shaw of R.A. Shaw Designs
Imagination and craftsmanship are the hallmarks of R.A. Shaw Designs, and each project is precisely refined in form and function and masterfully crafted by an exceptional team of individuals skilled in both architecture and construction. The team of interior designers and architects at R.A. Shaw Designs continues to set the bar for design and craft excellence as the only single source design-build firm located in the Turks and Caicos Islands/ operating throughout the Caribbean.
To learn more, visit Ron Shaw's Haute Design Network profile and website.