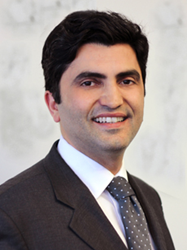 Patients often want to restore sagging skin in the neck area.
Beverly Hills, CA (PRWEB) January 28, 2014
Director of the CENTER for Advanced Facelift Surgery in Beverly Hills, Dr. Babak Azizzadeh, today released a new video that reveals insight into a male facelift and necklift procedure. It is becoming more and more common for men to seek out facelifts and neck lifts to combat troublesome signs of aging.
"Patients often want to restore sagging skin in the neck area," Dr. Azizzadeh said. "This patient also had volume loss in his face that created an imbalance. Taking these factors into consideration, I tailored the procedure to best suit his needs."
The new video shows the care and attention to detail that went into designing the patient's facial rejuvenation journey. The custom plan for the patient addressed sagging in the neck with a lower-face and necklift, added volume to his mid-face areas with fat grafting, and treated expression lines with Botox.
"It's important that you approach a facelift in a way that the results do not look awkward," Dr. Azizzadeh explained. "You want to still look like you, so all aspects of your face—your chin, your ears, your eyes—need to be taken into consideration. You get the most natural results when all areas are balanced."
The patient in the video couldn't be happier with the outcome. He explains that Dr. Azizzadeh assured him that he doesn't believe in over-doing and results should make him look rested and rejuvenated. After the surgery, the patient feels that his outer appearance matches the confidence he already felt on the inside.
"When I saw the patient about a month after his facelift surgery, he looked great, he looked natural, and he was happy," Dr. Azizzadeh recalled. "I think we achieved everything we wanted."
Dr. Azizzadeh is a facelift expert, recognized as a Top Doctor by the US News & World Report. He completed a fellowship in facial plastic & reconstructive surgery at the prestigious Harvard Medical School, and is the author of five bestselling books, including Master Techniques in Facial Rejuvenation and Beverly Hills Beauty Secrets. Dr. Azizzadeh is also the director of the USC Facial Plastic Fellowship Program, and the director of the world renowned Cedars-Sinai Advances in Multispecialty Aesthetic and Reconstructive Surgery Symposium.
For more information, contact the CENTER for Advanced Facelift Surgery at (310) 657-2203.