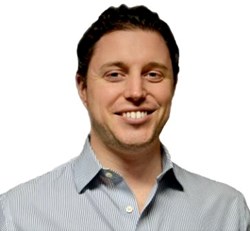 Matthew Zidow said: "The exam can now be offered to qualified staff members at Next Generation which I can monitor right here. It's yet one more way we look to improve our knowledge base and customer service."
Roseland, NJ (PRWEB) January 17, 2014
Matthew J. Zidow, operations manager of Next Generation Trust Services in Roseland, N.J. got some good news to start off 2014; he has passed the Certified IRA Services Professional (CISP) examination. He is now a member of the Institute of Certified Bankers.
"This CISP designation allows our company to take another step forward in setting an industry-wide standard of customer service," said Zidow, who joined Next Generation Trust Services exactly one year ago. "This also reinforces our dedication to providing the best possible experience to our current and prospective clients."
Zidow said that taking the CISP exam has helped him improve his knowledge about retirement accounts and he hopes other staff members will follow his lead and become certified. "It's critical to our customer service that we stay abreast of any changes to retirement account rules and regulations, and I'll have greater access to industry updates," he said.
Zidow's past experience includes a comprehensive management position at thinkorswim, Inc. by TD AmeriTrade, an elite-level trading platform for options, trade equities, futures, and the foreign exchange market. He was involved in many aspects of domestic and international financial operations, and was a retirement account manager and IRA specialist.
Next Generation Trust Services provides full account administration and transaction support for self-directed retirement plans. Account holders make all their own investment decisions, and may invest in a broad array of both traditional and nontraditional assets such as real estate, commodities, precious metals, commercial paper, and much more. Next Generation executes the transactions and holds the assets, files all the mandatory reports, administers all paperwork, and answers questions that customers have about self-direction as a retirement strategy.
Jaime Raskulinecz, founder and CEO of Next Generation, noted that Zidow's certification will enable him to better train staff on retirement account-related topics. "All our employees are cross-trained to provide the highest level of customer service, and to be able to answer customer's questions more quickly. In addition to the training they already receive, Matt will be able to create an in-house CISP training program for our employees, which will benefit our account holders."
Zidow explained that he can now add CISP training to his list of responsibilities, and that he can proctor the CISP exam. "The exam can now be offered to qualified staff members at Next Generation which I can monitor right here. It's yet one more way we look to improve our knowledge base and customer service."
The company's website, http://NextGenerationTrust.com, has online tools for investors seeking to open a new account. For more information about self-directed retirement plans, visit the website or contact Next Generation Trust Services at Info(at)NextGenerationTrust(dot)com or (888) 857-8058.
About Next Generation Trust
Next Generation Trust Services (NGTS), headquartered in Roseland, New Jersey, is a professional third-party administrator of self-directed retirement plans. NGTS provides education, administrative support, and account maintenance to individuals interested in self-directing their retirement portfolios with a wide variety of investments that are not typically found in an IRA, such as real estate, precious metals, notes and mortgages, private placements, accounts receivables, limited partnerships, hedge funds, and much more. Next Generation Trust Services serves clients globally via its website, http://www.NextGenerationTrust.com. For more information on self-directing a retirement plan, call 973-533-1880, 888-857-8058 (toll free), or e-mail Info(at)NextGenerationTrust(dot)com.