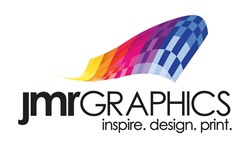 Central Islip, NY (PRWEB) January 27, 2014
JMR Graphics, a nationwide truck wraps manufacturer,responds to an article published by Bethesda Now describing the New York-based luxury gym Equinox's new ad campaign and new billboard in Bethesda, MD.
In an article published by Bethesda Now on January 6th titled "Equinox Introduces New Ad Campaign, Bethesda Row Billboard," Equinox's new "Equinox Made Me Do It" campaign is discussed. The New York-based luxury gym has implemented a new campaign that, as they have described it, "highlights the results of living a more provoked life." All of the imagery used has a sense of rebellion and playfulness. Men and women in these billboards are featured jumping over barbed wire, getting arrested, taking an ice bath, and more. The campaign will be promoted via digital, social, print, and out-of-home media.
Carlos Becil, the Senior Vice President of Marketing at Equinox, says in the article, "Grounded in the idea of high performance living, we aim to provide our members with a holistic approach to health, and push them to seek higher goals, disrupt preconceived notions and break boundaries. This campaign embodies that disruptive spirit and speaks to our core audience."
TJ Panell, a representative of JMR Graphics, a nationwide truck wraps manufacturer, says,"Equinox does a really great job of showing what their gym can do for you outside of the obvious health benefits. They're letting you know what you're joining isn't just a fitness facility, but it is something more." He says, "Provocative campaigns are perfectly matched for out-of-home advertising. The mix of mass exposure and engaging content will result in an overall increase in brand awareness."
JMR Graphics is an award winning Nationwide 3M Certified Manufacturer of Graphics for over a quarter of a century. We specialize in branding companies through Fleet Graphics, Vehicle Wraps, Architectural Wall Graphics, Promotional Window Clings, Floor Graphics, Event Signage and much more. We offer a variety of 3M Graphics Films, which are specially designed for most surfaces that require a changeable, short and long-term application. Our exceptional "Turn Key Service" is backed with a 3M MCS Warranty to give you peace of mind when you need optimum performance for the intended life of your graphics. With our state-of-the-art, cutting-edge facility we inspire our clients by providing creative design, custom-printed graphics and handle a network of nationwide installers. JMR Graphics provides expert capabilities and capacities needed to meet any graphic challenge.
#####