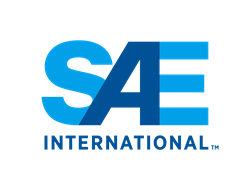 SAE International's technical standards committees are doing a tremendous job in ensuring that consensus based process helps to apply new technology in vehicles worldwide. - Jack Pokrzywa, SAE International
Warrendale, PA (PRWEB) January 16, 2014
As evidenced on the show floor of the 2014 North American Auto Show in Detroit this week, new car models increasingly include features such as lane departure warning, adaptive cruise control and parking assist systems which demonstrate that vehicle technology is progressing toward automated/autonomous state.
To keep up with automated vehicle technology advances and provide global engineering community common platform to work from, the SAE International On-Road Automated Vehicle Standards Committee published new SAE Information Report: (J3016) "Taxonomy and Definitions for Terms Related to On-Road Motor Vehicle Automated Driving Systems".
"Today's technological advancements in the automotive industry come at a high pace. This requires engineering standards to be applied much quicker," Jack Pokrzywa, Manager, Ground Vehicle Standards, SAE International, said. "SAE International's technical standards committees are doing a tremendous job in ensuring that consensus based process helps to apply new technology in vehicles worldwide."
This Information Report provides a taxonomy describing the full range of levels of automation in on-road motor vehicles. It also includes operational definitions for advanced levels of automation and related terms. This document provides a foundation for further standards development activities and a common language for discussions within the broader "Automated/Autonomous Vehicle" community.
For more information or to purchase (J3016) "Taxonomy and Definitions for Terms Related to On-Road Motor Vehicle Automated Driving Systems," visit http://standards.sae.org/j3016_201401/.
SAE International is a global association committed to being the ultimate knowledge source for the engineering profession. By uniting over 138,000 engineers and technical experts, we drive knowledge and expertise across a broad spectrum of industries. We act on two priorities: encouraging a lifetime of learning for mobility engineering professionals and setting the standards for industry engineering. We strive for a better world through the work of our philanthropic SAE Foundation, including programs like A World in Motion® and the Collegiate Design Series™.