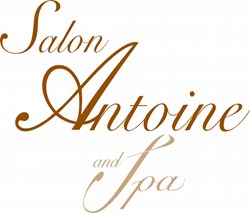 We want our clients to start 2014 off right with a fresh new look...
Fairfax, VA (PRWEB) January 23, 2014
Washington D.C. metro area's leading hair salon, Salon Antoine of Fairfax, VA, has just announced that it has rolled out a New Year's make over special for its current clientele as well as for new clients.
The New Year's promotion offers new clients who have never been to the award winning hair salon, Salon Antoine, with a thirty percent discount on all hair services and specials on all make-up and nail services. Existing Salon Antoine clients can utilize our 20/20 club promotion and receive a twenty percent discount new client referral. More information can be found by going to the Salon Antoine website.
Junior stylists are also available at a twenty percent discount for first time clients.
Tony Chahine, owner of Salon Antoine, stated, "We want our clients to start off 2014 right with a fresh new look so that they can feel their best. We also want to invite potential clients who have never visited our hair salon before to witness how different Salon Antoine is from other salons and why we are consistently ranked as a top 10 Hair Salon in the Washington DC metro area by leading local publications."
About Salon Antoine
Fairfax, VA based Salon Antoine is dedicated to providing exceptional haircuts and colors customized to each client based on their bone structure, skin tone, and their hair texture, using advanced and innovative techniques to achieve classic and contemporary styles based on the idea of beauty as a lifestyle. Salon Antoine also offers full skin care services. For more information, please visit us at http://www.salonantoine.com or book your appointment at 703-691-8878.