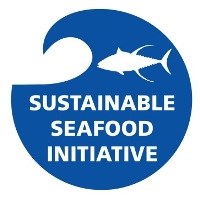 Charleston, S.C. (PRWEB) January 16, 2014
Take part in Charleston's newest seafood dining experience at the next Sustainable Seafood Initiative gathering at Charleston Harbor Fish House on January 20, 2014 at 6:30 p.m. The Fish House pairs spectacular waterfront dining with a menu that praises the daily local catch, a perfect match for seafood lovers. Executive Chef Charles Arena introduces a five-course meal which fuses Lowcountry taste with a modern twist, all accompanied by carefully selected wines.
Offerings include:
-- Crispy tuna spring rolls with cucumber kim chee yuzu dipping sauce paired with Sauvignon Blanc
-- Lobster "Roll" of lobster salad, savory eclairs and a truffle leek hollandaise paired with Chardonnay Reserve
-- Shellfish "cassoulet" of clams, mussels, shrimp, garlic sausage, scallops and white beans paired with Pinot Noir
-- Roasted local fish with cauliflower, brussel sprouts, smoked mushrooms, orzo and mustard paired with Reserve Pinot noir
-- Squid ink ice cream paired with Reserve Zinfandel
Arrive early to enjoy a drink before dinner at Fish House's rooftop bar and take in sunset views of the Ravenel Bridge and the Charleston skyline. Join us for the first sea-to-table celebration of the year that embraces the Sustainable Seafood Initiative's motto of "fish for the future". The South Carolina Aquarium Sustainable Seafood Initiative program coordinator Shelley Dearhart will share information with guests about sustainable seafood best practices and how to make wise choices when eating out and at home.
Tickets are $50 per person plus tax and gratuity and takes place on January 20, 2014 at 6:30 p.m. Charleston Harbor Fish House is located at 32 Patriots Point Road in Mount Pleasant. Reservations are encouraged and can be made by calling (843) 284-7070 or by visiting charlestonharborfishhouse.com. Ten percent of the proceeds will go to support the South Carolina Aquarium Sustainable Seafood Initiative.
For all media inquiries, please contact Kate Dittloff at (843) 579-8660 or kdittloff(at)scaquarium(dot)org.
About the Sustainable Seafood Initiative:
Designed to promote the use of local and sustainable seafood in South Carolina's restaurants, the Sustainable Seafood Initiative helps ensure that consumers have fish for the future by teaching our partner chefs about sustainable and local seafood, assessing their menus, and encouraging consumers to dine at our partner restaurants. The Sustainable Seafood Initiative pragmatically balances the needs of the environment with the world population's need for seafood. We believe that we can lessen the impact we have on the oceans by making wise seafood choices and encouraging improvement of fishing and fish-farming methods. The Sustainable Seafood Initiative is made possible through the generosity of sponsors, especially our Champion sponsors The Boathouse at Breach Inlet, Fleet Landing Restaurant & Bar and Hank's Seafood Restaurant.
About Charleston Harbor Fish House:
Brought to life in late spring of 2013, Charleston Harbor Fish House is the newest addition to Charleston's seafood restaurant family. Executive Chef Charles Arena, best known for his culinary work at the Boathouse on Breaches Inlet on the Isle of Palms, has successfully blended superior food, atmosphere and hospitality in the Fish House, which is located on the complex of the Charleston Harbor Resort and Marina. Inspired by past family meals and a sense of community, Arena has continued to bring the "be local, eat local" philosophy from his kitchen onto your plate. Open for both lunch and dinner, diners can expect a fresh taste from 11:00 a.m. to 10:00 p.m.
About the South Carolina Aquarium:
The South Carolina Aquarium, Charleston's most-visited attraction, features thousands of amazing aquatic animals from river otters and sharks to loggerhead turtles in more than 50 exhibits representing the rich biodiversity of South Carolina from the mountains to the sea. Dedicated to promoting education and conservation, the Aquarium also presents fabulous views of Charleston harbor and interactive exhibits and programs for visitors of all ages.
The South Carolina Aquarium, a 501(c)(3) not-for-profit organization and is open Daily from 9 a.m. to 6 p.m. The Aquarium is closed Thanksgiving Day, half day Dec. 24 (open 9 a.m. to 1 p.m.) and Dec. 25. Admission prices are: Toddlers (1 and under) free; Youth (2-11) $10.95; Adults (12-61) $17.95; Seniors (62+) $16.95. The Aquarium plus the 4-D Theater experience is free for Toddlers, $15.95 for Children, $22.95 for Adults, and $21.95 for Seniors. The 4-D Theater experience only is $6.95 for Children, Adults and Seniors and $2.95 for Members and Member Guests. Military, senior, college and group discounts are available. For more information call 843-720-1990 or visit scaquarium.org. Memberships are available by calling 843-577-FISH.
###