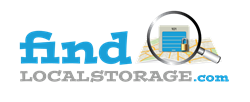 "By offering a website that is based on proximity and services, FLS is in position to better offer prospective tenants quality storage that cares for their goods." -Steven Cohen, President of Guardian Storage
Farmington Hills, MI (PRWEB) January 20, 2014
Find Local Storage (http://www.findlocalstorage.com) ("FLS"), a self-storage search engine, and Guardian Storage ("Guardian"), owner/operator of more than 14 self-storage properties in 2 states, today announced they have signed an agreement to add Guardian to the FLS founding ownership group.
FLS's vision is to empower self-storage owners and operators to generate their own leads collaboratively through a single consumer destination and shopping experience, thereby reducing the reliance on third-party aggregators.
Storage Pros COO Ian Burnstein, a founding partner of FLS, stated, "We are proud to add Guardian Storage Solutions to the FLS platform. Steven Cohen and his team bring a large portfolio of stores in Pittsburgh and Colorado as well as a sophisticated and well thought out marketing approach to the group." Burnstein added, "We appreciate the confidence that Steven Cohen and his team have placed in our growing product."
Steven Cohen, President at Guardian said, "Guardian Storage is very much looking forward to being a member of Find Local Storage. FLS provides a resource for individuals and businesses seeking to locate storage space based on proximity to their home or business, but more importantly the amenities that are most important to them. By offering a website that is based on proximity and services FLS is in position to better offer prospective tenants quality storage that cares for their goods."
In order to learn more about FLS, please visit http://www.findlocalstorage.com or email at press(at)findlocalstorage(dot)com.
###
About Find Local Storage (FLS)
Consumers and storage operators have spoken, and FLS listened. Founded in 2013, FLS is owned and operated by a consortium of some of the industry's most respected and longest standing storage facility owners. FLS is a lead generation platform, built for the purpose of creating rental opportunities for participating self-storage operators, decreasing the reliance of the industry on third party lead sources, and creating a unique and innovative direct to consumer shopping experience. FLS offers storage operators an opportunity to control their own marketing destiny, and consumer the opportunity to Find Local Storage.
About Guardian Storage
For over 25 years, Guardian Storage has focused on being a leader in the self storage industry conducting business in the following areas: self storage, property management and property development. Guardian Storage is a premier self storage company with 12 stores in the Pittsburgh Pennsylvania region, and two stores in Denver Colorado. By utilizing the highest standards of design, development and management, we provide properties that consistently deliver satisfaction, value and peace of mind to our tenants. In so doing, we've created a company synonymous with quality, creativity, professionalism and excellence. Get More When You Store.