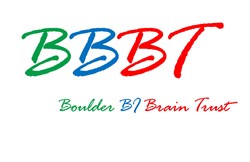 We are thrilled to get Paxata in front of some of BI's biggest innovators and influencers. – Prakash Nanduri, co-founder and CEO of Paxata
Boulder, CO (PRWEB) January 16, 2014
According to BBBT Founder, Claudia Imhoff, "Data integration, enrichment and quality still remain some of the most intractable issues facing BI implementers. We need to rethink how we solve these and to develop new solutions. Through the use of automation, machine learning, and complex algorithms, Paxata may have some answers to these complex data management problems. I look forward to hearing about a new approach tomorrow".
The promise of truly agile Business Intelligence continues to be unrealized because business teams spend 70% or more of every analytic exercise either preparing or waiting for data. The Paxata team has created a breakthrough data preparation solution built for the business analyst that combines a highly intuitive, interactive user experience with powerful semantic machine learning algorithms, reducing the need for humans to perform costly and manual steps in getting their data ready.
During this session, Paxata's founders will provide a detailed overview of Paxata inception and vision, positioning, product, GTM strategy, and customer success stories. According to Prakash Nanduri, co-founder and CEO of Paxata, "We are thrilled to get Paxata in front of some of BI's biggest innovators and influencers. We look forward to talking about how we can help solve a thirty-year old challenge that has hindered BI users… the ability to derive the greatest value from the ever-increasing and varied sources of information and the amazing BI tools available today".
About BBBT
The Boulder Business Intelligence Brain Trust has served the BI industry since 2006. It is a consortium of over 120 industry analysts, experts, and practitioners from around the world. BBBT hosts BI industry vendors who provide extended, interactive briefings, streamed live as webinars exclusively to BBBT members. It's a reciprocal arrangement, the members receive the latest information on current and planned BI tools and technologies, and the vendors get valuable feedback on their offerings, marketing, and messaging.
About Paxata
Paxata is the first Adaptive Data Preparation™ platform built for the business analyst. Now everyone has the ability to rapidly turn all raw data into ready data for analytics—in minutes, not months – accelerating the time to right insights and action.
Our customers, Pax Pros, now have the freedom to connect, explore, transform, and combine data on their own or work with peers in a shared, transparent environment as they shape data for analytics. Paxata's seamless connection with BI tools like Tableau Software, QlikTech and Excel gives business people total flexibility to use the visualization and discovery solutions they prefer to use. Paxata is a cloud-based, self-service solution powered by breakthrough technologies including semantic algorithms, distributed computing techniques and a highly interactive visual experience.
Paxata dramatically reduces the most painful and manual steps of any analytic exercise, empowering analysts at market-leading companies like Dannon, Box and UBS to drive greater value for the business. In partnership with Cloudera, Tableau Software and QlikTech, Paxata unlocks even greater potential from Big Data and Business Intelligence investments. Founded in May 2012, Paxata is headquartered in Redwood City, California. Visit http://www.paxata.com, follow @paxata_news and watch http://www.youtube.com/paxataTV.