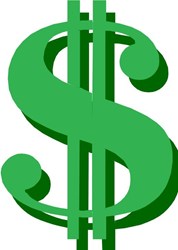 Los Angeles, California (PRWEB) January 17, 2014
24 7 Van Lines, a premier moving company offering residential and commercial relocation services for local, long distance cross country moving as well as international moving, has announced the creation of a software-based comparative tool to help customers evaluate movers rates. The tool will be available to customers starting in early February 2014. The tool allows customers to compare movers rates across the board for up to 50 moving companies in Southern California, with other regions of the country to come on board in the near future. 24 7 Van Lines' comparative tool is a unique feature as far as the moving industry goes, and, as a novelty, should solicit a lot of interest from customers, competitors, and industry analysts.
The inspiration for the movers rates comparative tool came from a Progressive auto insurance commercial, in which Flo, a famous Progressive spokesperson informs customers that they can compare insurance rates from Progressive and other insurance carriers. "The Progressive commercial opened our eyes to the fact that we also can provide our customers with the information on other movers rates," says 24 7 Van Lines' general manager Tom Thompson. "It took us a lot of time and effort to figure out the correct algorithms to obtain other movers rates, but once out IT department figured it out, they were able to scale down the work and populate the internal database fairly quickly," added Thompson. The comparative tool offers customers a reliable way of comparing movers rates before they commit to a company. In other words, it empowers them to choose a company that not only better suits them financially, but also fits their needs in what they want from a moving company. "The comparative tools is so much more than a price comparison functionality," added Thompson. "There is a whole universe of a residential or a commercial move appearing on the customer's personal computer or tablet, thus enabling them to compare movers rates, add or subtract services, and use customizable features to their liking. This is truly revolutionary."
The introduction of the movers rates comparative tool has the potential to dramatically change how the moving industry solicits customers. This tool, the building of which does require a substantial IT investment, essentially strips away moving companies' ability to quote moving rates without providing customers with rates justification. "Every moving company touts that their service is the best in the business," says Thompson. "The creation of this tool will force all moving companies who want to compete for customers' business to justify their high rates or unexplained surcharge fees." With the debut of the comparative movers rates tool, 24 7 Van Lines positions itself at the forefront of innovation in the moving industry. Once the comparative tool is properly evaluated by the industry analysts and competitors, it has the potential to become a standard feature in all future quote solicitations. "If this tool becomes popular, and we believe that it will," says Thomson, "the quoting of moving rates will never be the same."
About 24 7 Van Lines
24 7 Van Lines is premier moving services that handles all sorts of moves and has years of experience in moving and storage. With professionalism and tenacity 24 7 handles every move with a professionalism that is tough to rival. To find out more about 24 7 van lines and get a free quote visit 24 7 Van Lines or call (323) 920-0048.