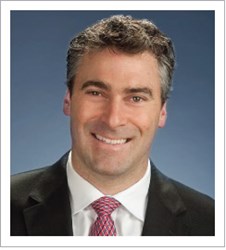 Ironridge Global is an active micro-cap investor.
Palm Beach, Florida (PRWEB) January 20, 2014
Ironridge Global Partners, LLC, a micro-cap investor, is meeting with senior management of emerging growth public companies that could benefit from funding from Ironridge Global at the Noble Financial Capital Markets "TEN" 10th Annual Equity Conference on January 19-22, 2014, at Club Med Sandpiper Bay in West Palm Beach, Florida.
As an active micro-cap investor, Ironridge Global looks forward to returning to Noble Financial Capital Market's annual conference to meet with additional public companies that could benefit from Ironridge Global's equity financing. After a successful initial three years funding micro-cap companies, we welcome the opportunity to meet with management of emerging growth companies in an open, professional and educational forum.
About Noble Financial
Noble Financial Group, Inc. has been in the Investment Banking/Capital Markets business for close to three decades. Its analysts and bankers average more than 25 years in the industry. And it's developed important verticals--healthcare, technology & media. Its goal is to be market leaders in the small-cap, emerging growth arena and to achieve this status by providing an ethical, timely, quality product to both its corporate partners and the institutional investors it services. Noble Financial Capital Markets sponsors the TEN Conference as an informational service and networking opportunity for public companies and investors. For more information, please visit http://www.nobleresearch.com/TEN/2014.htm.
About Ironridge Global Partners
Ironridge Global Partners, LLC is an institutional investor, making direct equity investments in micro-cap public companies. Its Liability for Equity (LIFE) program allows public companies to satisfy trade payables, debts and other liabilities in exchange for unregistered common stock utilizing a Section 3(a)(10) fairness hearing. Ironridge Global is the industry leader in this innovative financing structure, which substantially reduces the transactional costs and time necessary to complete a deal. The fund has entered into more than 50 equity financing transactions since 2011, ranging from under a quarter million to over $15 million each. Ironridge Global seeks to be a long-term financial partner, assisting public companies in financing growth and expansion by supplying innovative funding solutions and flexible capital. For more information on Ironridge Global Partners, please visit http://www.ironridgeglobal.com.